De wandelroute Hilversum leid je door drie compleet verschillende gebieden. Landgoed Zonnestraal met beroemde architectonische gebouwen. De Hoorneboeg met uitgestrekte heide, grafheuvels en grote rustige grazers. En het stille landgoed Einde Gooi met eeuwenoude bomen. Op naar 't Gooi om te wandelen! 
Decennialang was wandelen op landgoed Zonnestraal verboden. Van 1928 tot 1957 was het een sanatorium voor herstellende tbc-patiënten. Zij werden ver van de bewoonde wereld gehouden. Pas in 1997 werd Zonnestraal verklaard tot openbaar wandelgebied. Sindsdien zijn de hekken voor iedereen open. De bekende architect Jan Duiker ontwierp de gebouwen op het landgoed. Dit deed hij volgens 'Het Nieuwe Bouwen'. Zodoende werd het hoofdgebouw een architectonisch meesterwerk. Tot 1957 was het dus in gebruik voor herstellende tbc-patiënten, daarna werd het een algemeen ziekenhuis. Inmiddels is Zonnestraal verklaard tot rijksmonument en biedt het onderdak aan bedrijven in de zorg en gezondheid.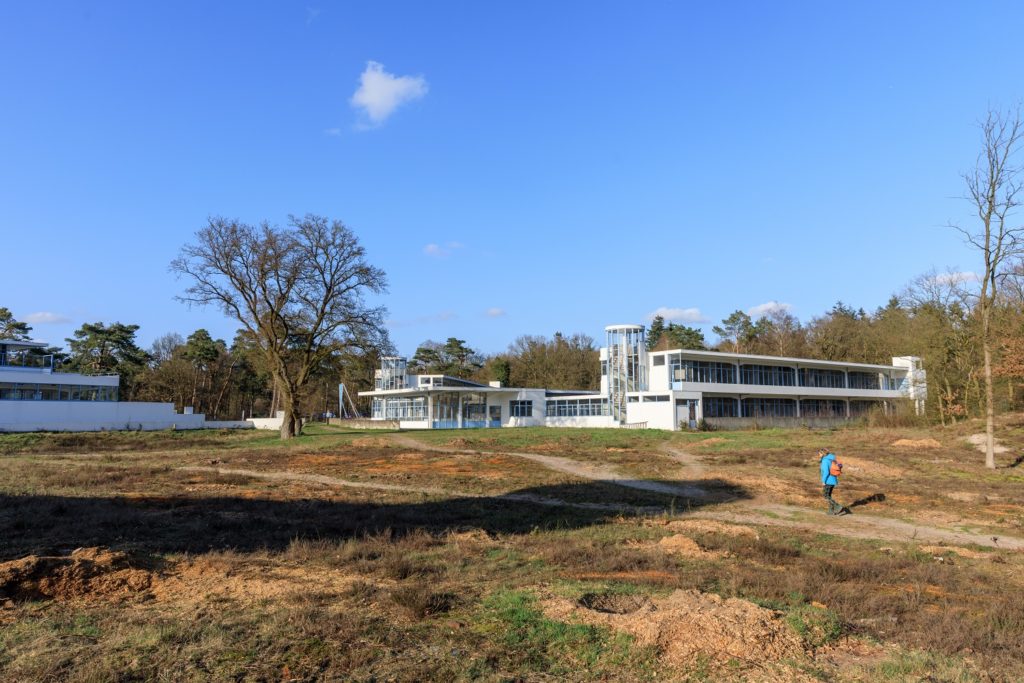 De diversiteit van wandelroute Hilversum
Tijdens de wandelroute Hilversum ga je van landgoed Zonnestraal door naar de Hoorneboegse Heide. Hier vind je witte Charolaisrunderen, die rustig staan te grazen. Zij zorgen ervoor dat de heide niet overwoekerd raakt met bomen en struiken. Leuk weetje: de Charloisrunderen ondergingen een test. Slaagden ze voor de test, dan mochten ze op de hei van het landgoed staan. Een diergedragsdeskundige stuurde honden, paarden, fietsers en hardlopers op ze af. De koeien bleven rustig en standvastig en slaagden daarom cum laude. Sluit de wandelroute eventueel af met een rondje over landgoed Einde Gooi. Een landgoed vol eeuwenoude bomen. Een paradijs voor mensen die genieten van stilte.
Bezienswaardigheden op de route
Landgoed Einde Gooi, ontstond in de 19de eeuw op een voormalig heidegebied. Het landgoed ligt op de grens van de droge Gooise zandgronden en de natte veenweidegebieden van het Groene Hart. De buitenplaats ligt letterlijk aan 'het einde van het Gooi' en is 150 hectare groot. Je vindt er oude beuken en eiken, graslanden, historische lanen, twee boerderijen en een herenhuis. In het bos leven dassen, reeën en vossen. De boerderij waar de route langskomt, is een van de weinige boerderijen in Hilversum die nog volop in gebruik is als veeteeltbedrijf.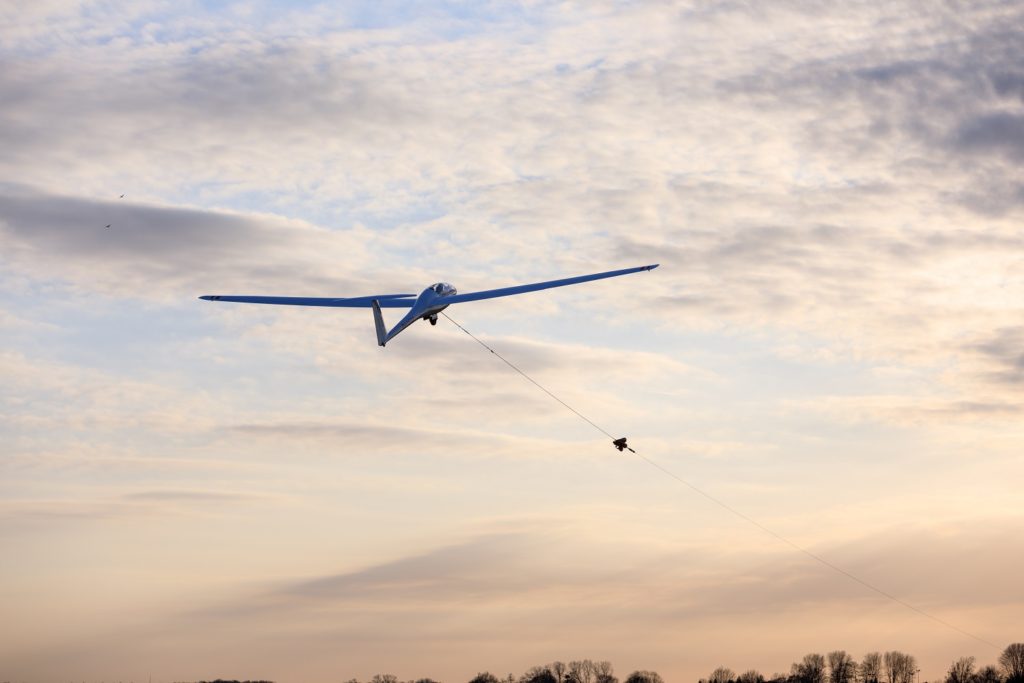 Vliegveld Hilversum is een kleinschalig terrein. Het is vooral in gebruik voor propeller- en zweefvliegtuigen. Pal aan het veld is een terras met bankjes. Een ideale plaats om even te pauzeren. Of om naar het vliegverkeer te kijken vliegtuigjes te spotten.
Informatie wandelroute Hilversum
Afstand: ca. 4,5 km (A), 9,5 km (A+B) of 14 km (A+B+C)
Vertrekpunt: Parkeerplaats en bushalte landgoed Zonnestraal, Loosdrechtse Bos
Routeverhaal: Toeractief 7-2019, pagina 46
Routeboekje: pagina 26
Routecheck Hilversum
Heb je tijdens het wandelen een wijziging of foutje opgemerkt in de route? Geef dit dan door via redactie@toeractief.nl
Meer wandelen? Kijk ook eens naar onze andere wandelroutes in Noord-Holland.