Groningen, dat is toch de provincie van terpen en polders? Maar niets van dat alles in het stroomdal van de Ruiten Aa, hartje Westerwolde. Wel houtwallen, akkers, heide en kronkelige paden. Laat je via deze wandelroute tussen Onstwedde, Wedde en Vlagtwedde door het best bewaarde geheim van Groningen gidsen.
Westerwolde in Oost-Groningen verrast met een fraai en kleinschalig landschap. Het Groningen dat vooral bekend is van de weidse uitzichten over polders en veenkoloniën, heeft ook een heel ander gezicht. Zo is Westerwolde bij het grote publiek vrijwel onbekend, maar zodra je er bent geweest, ben je fan. De streek, gelegen op een hoge zandrug, heeft haar unieke karakter te danken aan de eeuwen die het in afzondering doorbracht, omringd door het ondoordringbare Bourtangermoeras.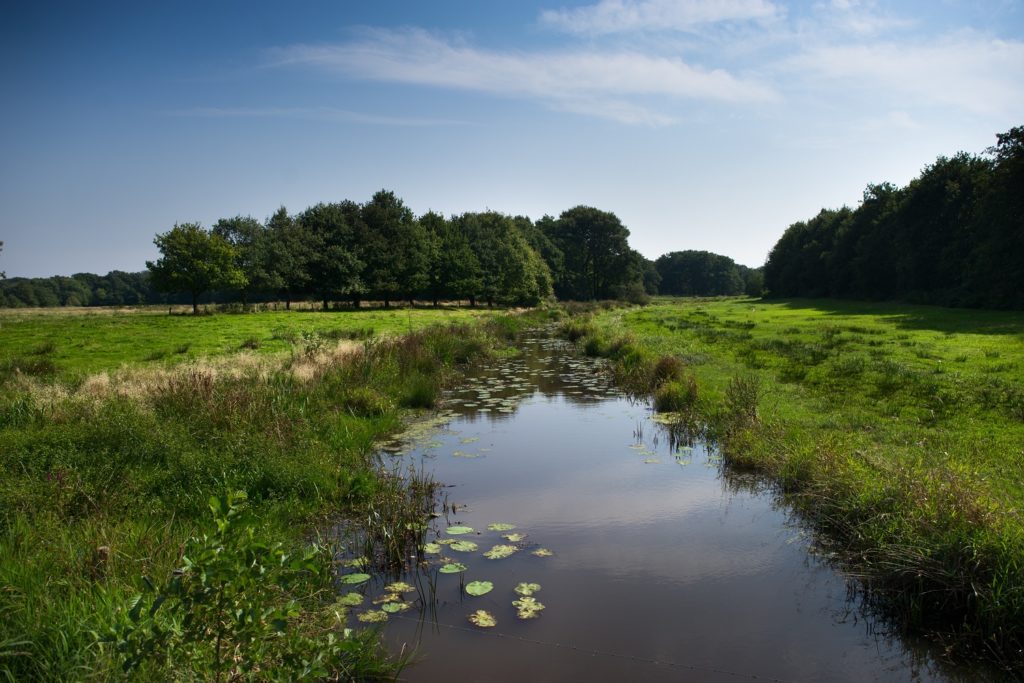 Stroomdal Ruiten Aa
Vanuit Onstwedde wandel je zo het dal van de Ruiten Aa in, waar je de natuur van 'vroeger' kunt ervaren. Hoe ongerept het stroomdal er ook uitziet, toch is er de laatste jaren veel gegraven. Waar het oude landschap in de tweede helft van de vorige eeuw verloren is gegaan, proberen de natuurbeherende organisaties dat terug te winnen. Zo kreeg de beek zijn oorspronkelijke meanderende loop terug. In het gebied liggen twee bijzondere natuurgebieden: het Metbroekbos en het Liefstinghsbroek, een van de oudste bossen van Nederland. Op aanvraag organiseert Natuurmomenten excursies naar dit bijzondere stukje natuur.
Burcht van Wedde
Het Huis te Wedde heeft niet alleen een hoofdrol in de regionale geschiedenis. Ook in de nationale geschiedenis kent deze locatie bekendheid als 'de Burcht', zoals het in de volksmond wordt genoemd. Huis te Wedde, gebouwd rond 1360, is een begrip voor de Weddenaren. De locatie speelde een grote rol het begin van de Tachtigjarige Oorlog. In 1568 trok graaf Lodewijk van Nassau, broer van Willem van Oranje, vanuit Wedde met zijn soldaten op om de Spanjaarden te bevechten bij Heiligerlee. Tegenwoordig is Burcht Wedde voor iedereen toegankelijk. Bezoek het museum of wandel door de tuinen die, in tegenstelling tot de burcht zelf, goed toegankelijk zijn voor rolstoelgebruikers.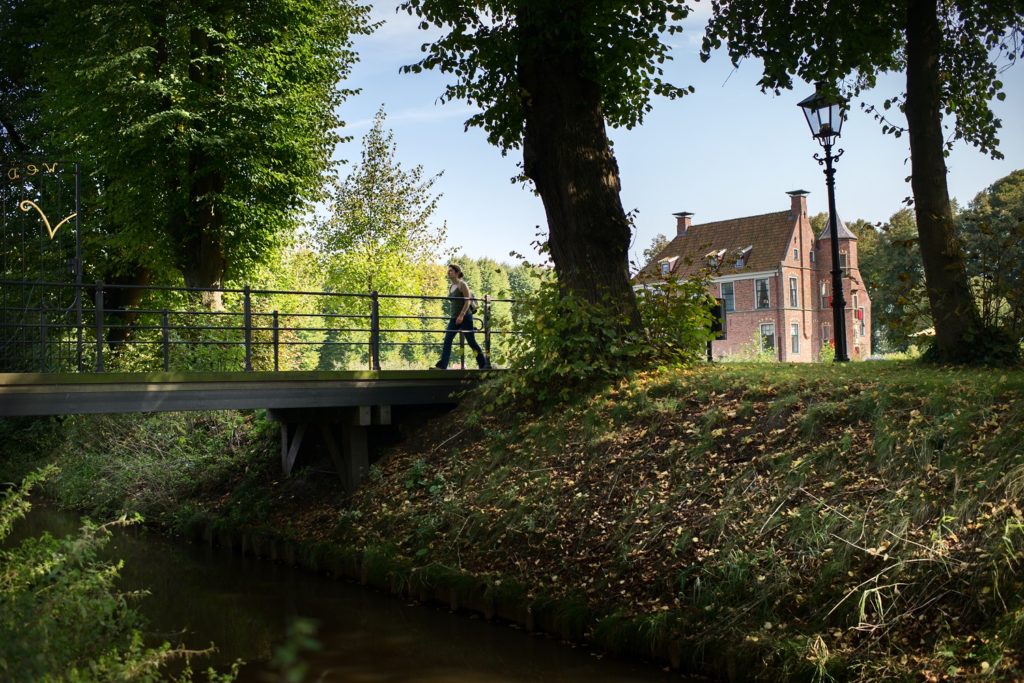 3x theedrinken tijdens wandelroute Onstwedde
Gasterij Natuurlijk Smeerling
Van buiten lijkt het alsof de tijd heeft stilgestaan bij het theehuis Gasterij Natuurlijk Smeerling. Maar niets is minder waar. Sinds de jaren negentig is in de oude boerderij een modern theehuis gevestigd. De ideale plek om in een historische sfeer van een kopje thee te genieten. Extra bijzonder: door een glazen inbouw is de oorspronkelijke boerderij niet aangetast. Vanaf de loopbrug over de inbouw is de originele dakconstructie van het schuurgedeelte te zien.
Bij Kopje Genieten kun je terecht voor een lekker kopje koffie, thee, huisgemaakte taarten en een lekkere lunch. Geniet er van échte lokale lekkernijen, want er worden voornamelijk eerlijke, duurzame en lokale producten – uit de eigen tuin en uit de provincie Groningen – geserveerd.
Er 'moe nieks' bij theetuin MoeNieks. Midden in de natuur verwennen ze daar hun gasten met allemaal verse producten. Bij voorkeur uit eigen tuin en anders halen ze het elders in de regio. Lokale lekkernijen in een omgeving die een en al groen is.
Informatie wandelroute Onstwedde
Afstand: 17,5 of 23 km
Vertrekpunt: bij kruising Kanaalweg/Langendijk, Vianen
Routeverhaal: Toeractief 3-2015, pagina 54
Routeboekje: pagina 36
Routecheck
Heb je tijdens het wandelen een wijziging opgemerkt in de route? Geef dit dan door via redactie@toeractief.nl
Meer ontdekken van Groningen? Bekijk ook eens onze andere wandelroutes in deze provincie.