Op 24 mei organiseert de Nederlandse Kastelenstichting de Dag van het Kasteel. De veertiende editie van dit evenement staat in het teken van water. Trek je wandelschoenen aan of haal je fiets van stal en ontdek de deelnemende kastelen en hun tuinen.
Kastelen en slotgrachten gaan samen zoals Nederland en water. Ze zijn onlosmakelijk met elkaar verbonden. En daar is een reden voor: de slotgracht rond het kasteel zorgde vroeger voor de verdediging van het slot. Bij veel kastelen hoort een prachtige tuin of bos waar je heerlijk kan wandelen. De Dag van het Kasteel ontwikkelde een app met Waterwandelingen door of langs de tuinen van exclusieve locaties. Dus trek eropuit en ontdek de natuur en geschiedenis van de deelnemende kastelen.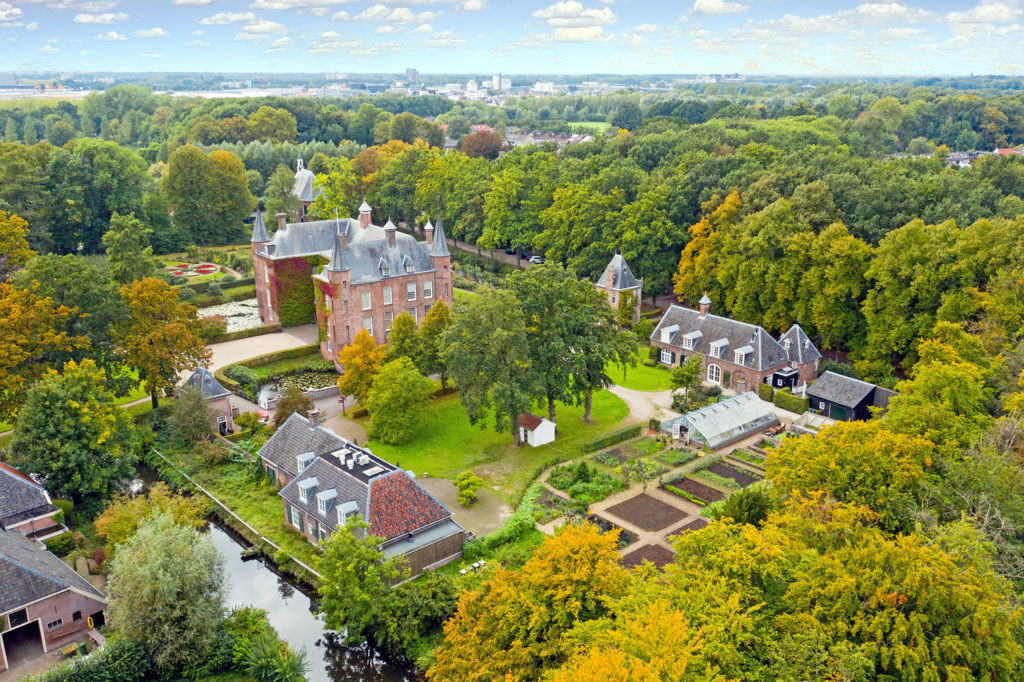 Slot Zuylen
Slot Zuylen is een van de oudste kastelen aan de rivier de Vecht en is vanouds een waterkasteel. De structuur van de grachten rond het kasteel bepaalden eeuwenlang hoe de kasteeltuin eruit zou zien. Wandel met de app van De Dag van het Kasteel als gids langs de Vecht naar dit eeuwenoude kasteel. De kasteeltuin en het kasteel bezoeken, kan momenteel helaas niet vanwege de coronamaatregelen. Het museumcafé Het Koetshuis is in het weekend van 11.00 tot 16.00 uur wel geopend voor allerlei lekkers. Zit je liever op de fiets? Bekijk dan onze fietsroute in Utrecht in het teken van landschappen en kastelen.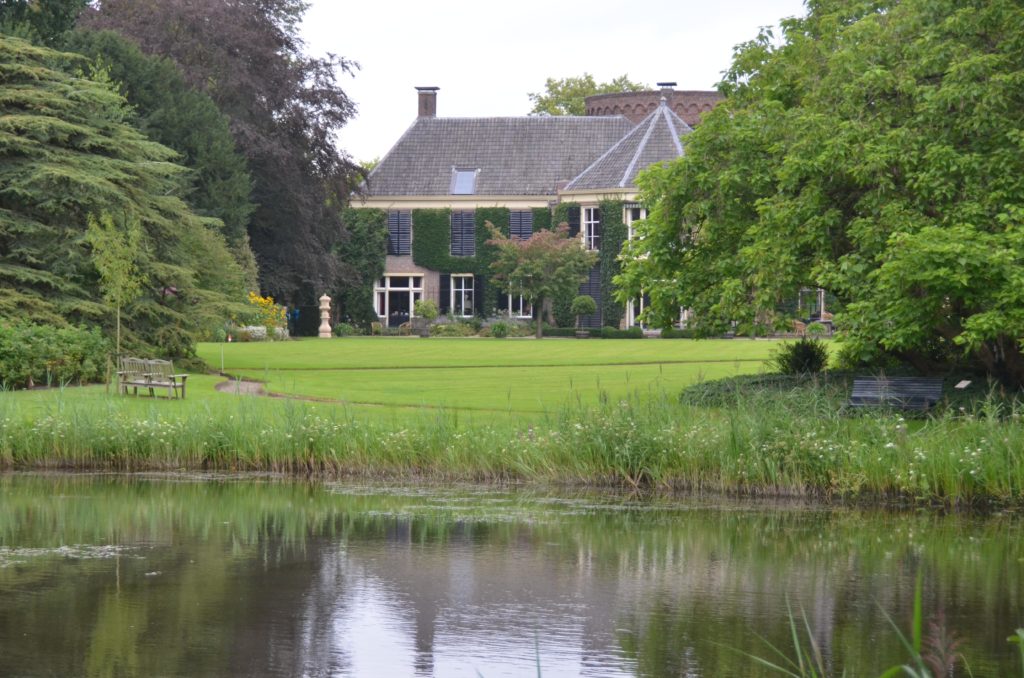 Kasteel De Wildenborch
Het thema van de Dag van het Kasteel 2021 ligt kasteel De Wildenborch na aan het hart. De voorbije jaren had De Wildenborch namelijk te kampen met droogvallende waterpartijen. Het project 'Herstel natte natuur op de Wildenborch' zorgde ervoor dat bezoekers nu weer van de grote waterpartijen in de tuinen kunnen genieten. De kasteeltuinen in Engelse landschapsstijl met borders in bloei en historische tuinbeelden zijn tijdens het pinksterweekend op zondag 23 mei en maandag 24 mei 2021 uitzonderlijk geopend voor tuinliefhebbers en wandelaars. Aan het eind van je wandeling door de prachtige tuinen kan je bij De Wildenborch genieten van een heerlijke kop koffie of thee met lokale lekkernijen, en je plantencollectie aanvullen met planten van het landgoed.