Samen met 180 andere landen zijn we in Nederland op 18 september 2021 extra actief om zwerfafval op te ruimen. Het is World Cleanup Day! De initiatieven schieten de grond uit en zijn verspreid over het hele land. Van plastic rapen aan de kust tot blikjes uit het bos vissen, het al wandelend oprapen van afval om zo de natuur te beschermen heet hier 'plandelen': een samenvoeging van de woorden 'plastic rapen' en 'wandelen', in opvolging van de Zweedse voorloper 'ploggen'. Bedacht door zwerfafvalpionier Anton Damen, ook wel: Plandelman. Tijd voor een gesprek met deze superheld.
Hoe staan we er op dit moment voor in Nederland, Plandelman? Is er nog veel op te ruimen of gaat het eigenlijk best de goede kant op? 
"Het gaat de goede kant op, ik zie meer en meer plandelaars en ploggers in het wild opduiken. Een prachtig gezicht! Wat dat betreft hebben we wind mee. Ook het effect van de introductie van statiegeld op flesjes deze zomer en het Europese verbod op wegwerpplastic wordt al zichtbaar. Blikjes krijgen eind volgend jaar statiegeld, dat gaat ook een hoop ellende in de natuur schelen. Tegelijkertijd zijn we er nog lang niet, want er ligt nog genoeg op straat, in de berm en in de sloot wat er niet hoort te liggen. En wat er – als niemand het opraapt – nog duizenden jaren als microplastics onze planeet en alles erop verziekt."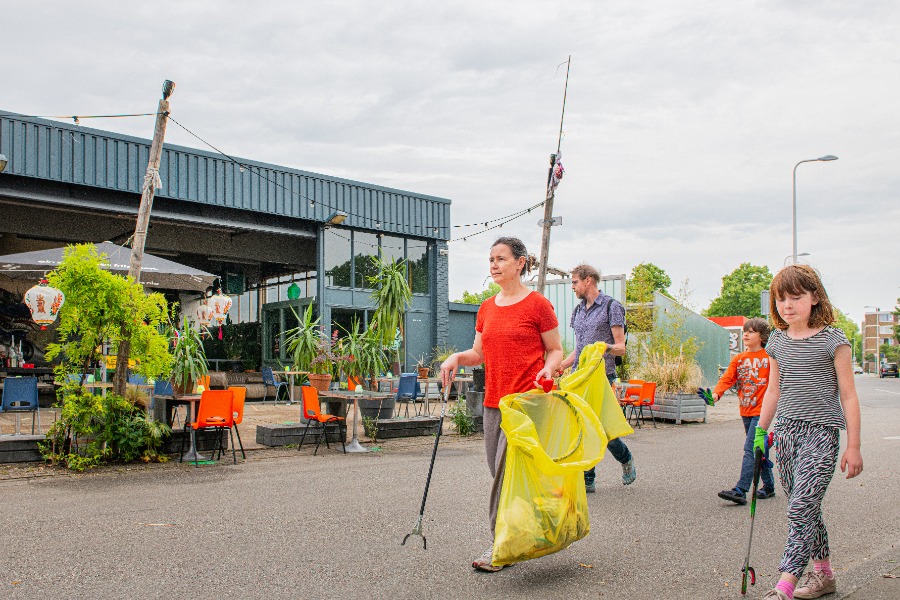 Wat doe jij op World Cleanup Day? 
"Plandelen natuurlijk! In mijn nieuwe woonomgeving (op de Veluwezoom) en mijn oude 'stadsie' Utrecht. Jong geleerd, is oud gedaan. Om die reden, en om te laten zien dat je aan zwerfafval ook een hoop lol kunt beleven, organiseer ik op die twee plekken een Zwerfiebingo. We gaan gewapend met bingoformulieren en vrolijke kindergrijpstokken met een krokodillenbek op zoek naar blikjes, flesjes, zakjes en andere (plastic) troep. En als een Romeinse munt vinden – of genoeg kleine flesjes met statiegeld – dan kopen we met zijn allen een ijsje. Dat Zwerfieformulier kun je trouwens ook via mijn website downloaden en printen, dus ga er vooral op eigen houtje en in de eigen omgeving mee aan de slag!"
Waar valt nog veel te plandelen?
"Het mooie van plandelen is dat iedereen het kan én dat je het waar dan ook kunt doen. De enige plek waar je niets zult vinden, is op de maan. Zwerfafval is helaas óveral en altijd. Dus eigenlijk zou mijn advies aan iedereen zijn om juist ook op een andere dag dan World Cleanup Day eropuit te gaan. Het is net als tandenpoetsen: dat doe je ook niet maar één keer in het jaar als je naar de tandarts moet, maar elke dag een beetje. Een rekensommetje leerde me dat als een kwart van alle Nederlanders elke dag drie stuks zwerfafval op zou rapen, ons land binnen een week schoon is. Eén week! Dus als alle Toeractievers op zo'n mooie route – of in het eigen straatje – dat ene blikje of ballonnetje oprapen, scheelt dat uiteindelijk een enorme berg."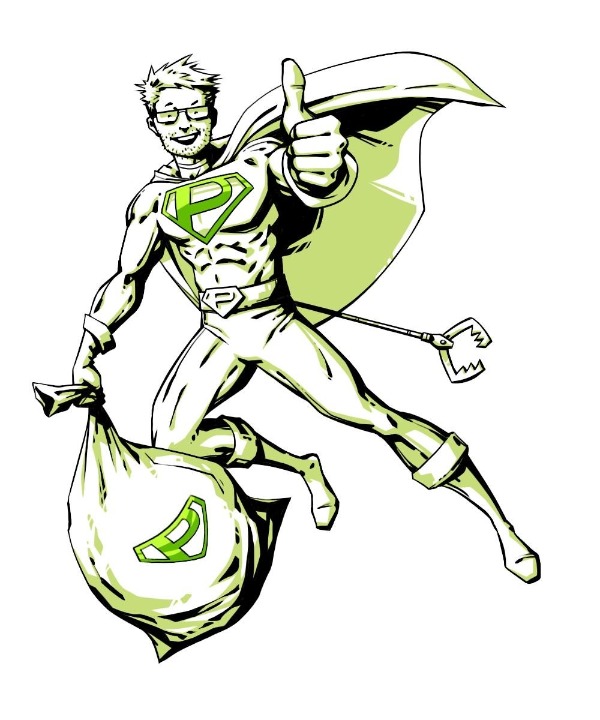 Zelf de handen uit de mouwen?
Ook aansluiten bij een van de initiatieven op World Cleanup Day? Op de website vind je alle acties terug die worden ondernomen en kun je je inschrijven. Of zelf een actie starten natuurlijk! Meer weten over plandelen en hoe je hier op iedere dag van het jaar mee aan de slag kunt, of gewoon nog even lezen over de goede daden van Plandelman? Alles vind je terug op zijn pagina.