Na twee jaar voorbereiding vertrokken Ben en Linda (XPLORid) op wereldreis met de fiets. Honderdduizend kilometer in totaal door meer dan tachtig landen. Ze verwachten zeven jaar onderweg te zijn. Tijdens hun reis bloggen ze over hun reisavonturen voor Toeractief.
In het vorige verhaal hebben we onze ervaringen met de Noorse bevolking beschreven. Dit blog gaat over de natuur in Noorwegen. Al na twee dagen fietsen in Noorwegen zeiden we tegen elkaar: "Dit is tot nu toe het mooiste wat we gezien hebben." De natuur in Noorwegen is geweldig. Bergen, rotsen, sneeuw, fjorden, duinen, heide, de zee… Het is allemaal ongelooflijk mooi.
Vegetatie en fjorden in Noorwegen
Wij fietsen van noord naar zuid. In het noorden is de vegetatie heel anders dan in het zuiden. Ver boven de poolgrens zijn geen bomen. Je ziet er alleen kleine struikjes en heide. Op de Noordkaap lijkt het zelfs alsof je op een andere planeet fietst. Om je heen alleen bergen, rotsen, mos, meren en de zee. We gaan langzaam naar het zuiden omdat we steeds om alle fjorden heen fietsen. Het uitzicht is telkens fantastisch. In Zuid-Noorwegen gaan we voor het eerst over de bergen rond de fjorden. Qua schoonheid is het hier te vergelijken met de Lofoten (een eilandengroep voor de kust van de provincie Nordland in het noorden van Noorwegen, red.). Er is hier echter veel minder verkeer.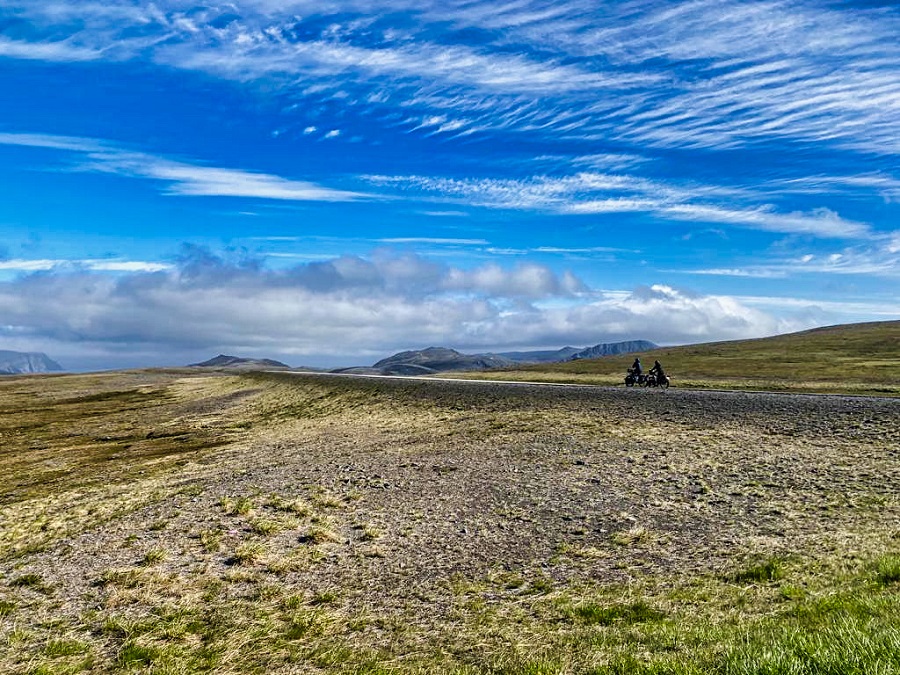 Van A naar B fietsen via tunnels en ferry's
Lange tijd was de Hurtigruten het enige transportmiddel (Hurtigruten is een oude Noorse veer- en transportdienst, red.). Later zijn de wegen aangelegd en sinds een paar jaar bestaan er ook tunnels. Sommige mensen vragen ons of we het eng vinden om door de tunnels te fietsen. Met goede verlichting is er echter niks aan de hand. Op de Noordkaap besluiten we daarentegen wel om niet twee keer door de bijna 7 kilometer lange tunnel te gaan. Het geluid van de ventilatie en de steile helling van 10% op het einde zijn niet zo prettig. Door de vele fjorden nemen we soms een ferry. Afgezien van de highspeed ferry's zijn de meeste ferry's gratis voor voetgangers en fietsers. Je moet wel geduld hebben. Soms gaan ze maar een paar keer op een dag. De ene keer wachten we een half uur, de andere keer meer dan vier uur. Gelukkig hebben wij nooit haast.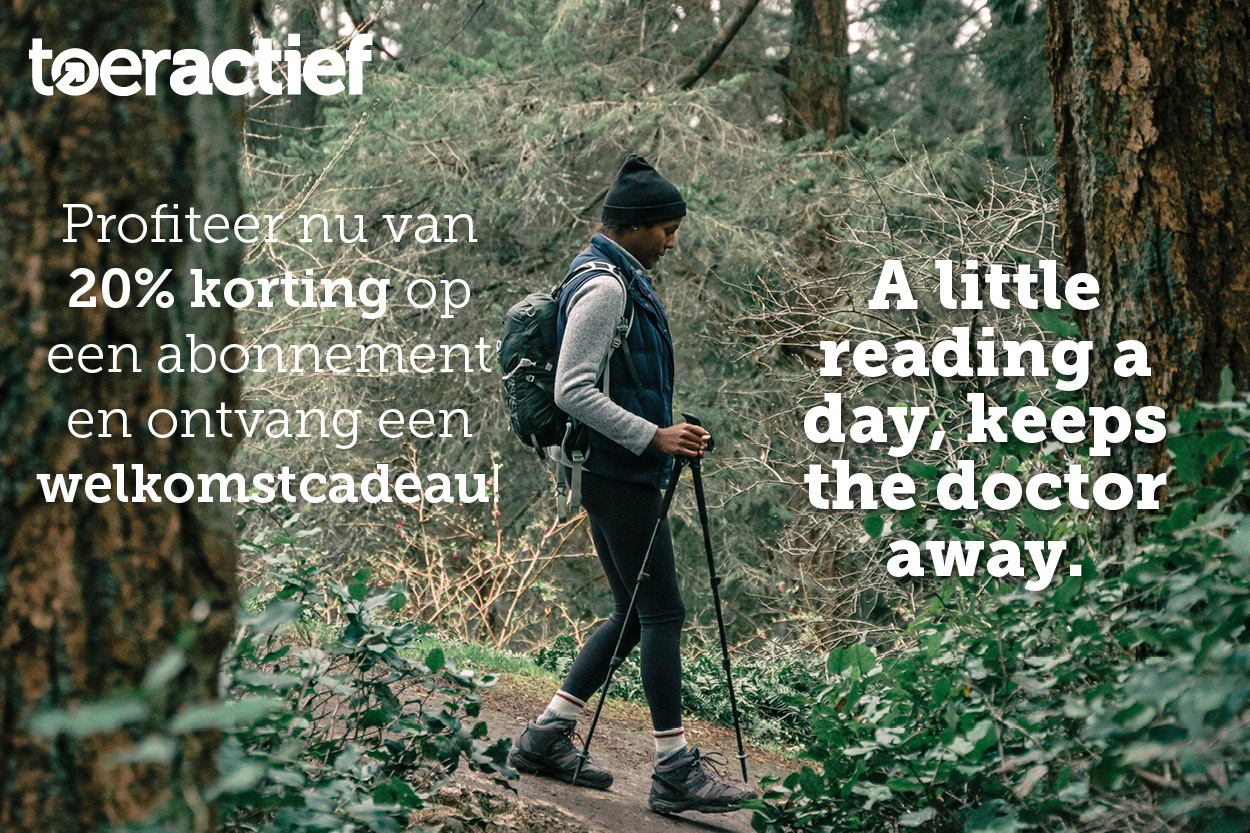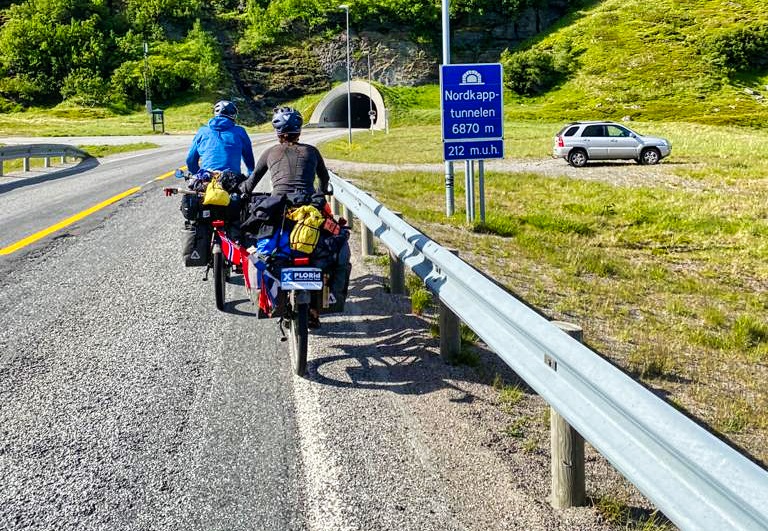 Het noorderlicht
Het noorderlicht zien we tijdens ons verblijf in Noorwegen niet, maar in Alta zien we wel de middernachtzon. Bijzonder dat de zon zo fel kan schijnen om 2 uur 's nachts.
Bergen en Stavanger
Als de situatie en de plek het toelaten, gaan we ook te voet op ontdekkingstocht. Zo maken we een stadswandeling in Bergen. Door met de Fløibanen naar boven te gaan, heb je een mooi uitzicht over de stad. Stavanger heeft veel weg van Bergen, maar is iets kleiner en daardoor gemoedelijker. We maken ook een klim naar de Pulpit Rock (Preikestolen). Het is een afwisselende wandeling door bos, moeras en heide. Halverwege kun je zwemmen in een paar meertjes. We nemen de kliftrail omhoog en de bergtrail omlaag. Dat is een minder steile afdaling waardoor we onze knieën sparen en het er minder druk is. Het bergplateau 604 meter boven de Lysefjord met een adembenemend uitzicht is de klim meer dan waard.
Al deze hoogtepunten nemen we in Sandefjord mee op de ferry naar Zweden. Noorwegen was onvergetelijk. Qua mens, natuur en… hoogtepunten.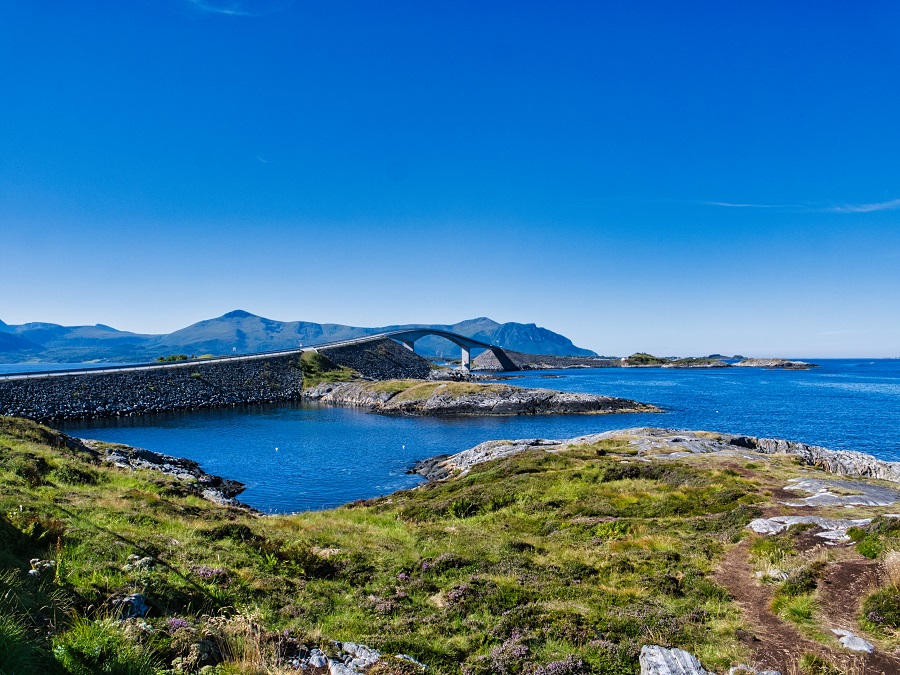 Meer lezen over deze wereldreis op de fiets
Wil je meer lezen over ons avontuur? Kijk dan op de website van XPLORid of volg ons op Instagram en Facebook. De exacte route die we gefietst hebben, staat op Strava en Komoot. Lees ook onze andere blogs, waarin we alles vertellen over onze voorbereiding op deze wereldreis per fiets en de eerste tienduizend kilometer.