En wat als je eens bij onze zuiderburen zou gaan fietsen? Aan het treinstation van Brecht vertrekken twee fietsroutes door velden, bossen en heide. De Belgische Noorderkempen wordt ook gekenmerkt door mooie abdijen en kastelen. Steek je mee de grens over?
In station Noorderkempen stopt de trein die Amsterdam met Brussel verbindt. Met de trein naar Brecht afreizen, kan dus. Aan het treinstation beginnen twee fietsroutes door de Belgische Noorderkempen. Route A is 63 km lang en brengt je via de Abdij der Trappisten in Westmalle naar de Lilse Bergen. Route B gidst je over 47 km naar het Grenspark Kalmthoutse Heide en weer terug. Wie zichzelf op sportief vlak wil uitdagen, fietst beide routes op een dag. Neem je liever de tijd? Plan dan een fietsweekendje Noorderkempen. Hotel-restaurant De Statie, het voormalig tramstation van Brecht, is een goede uitvalsbasis voor beide fietsroutes.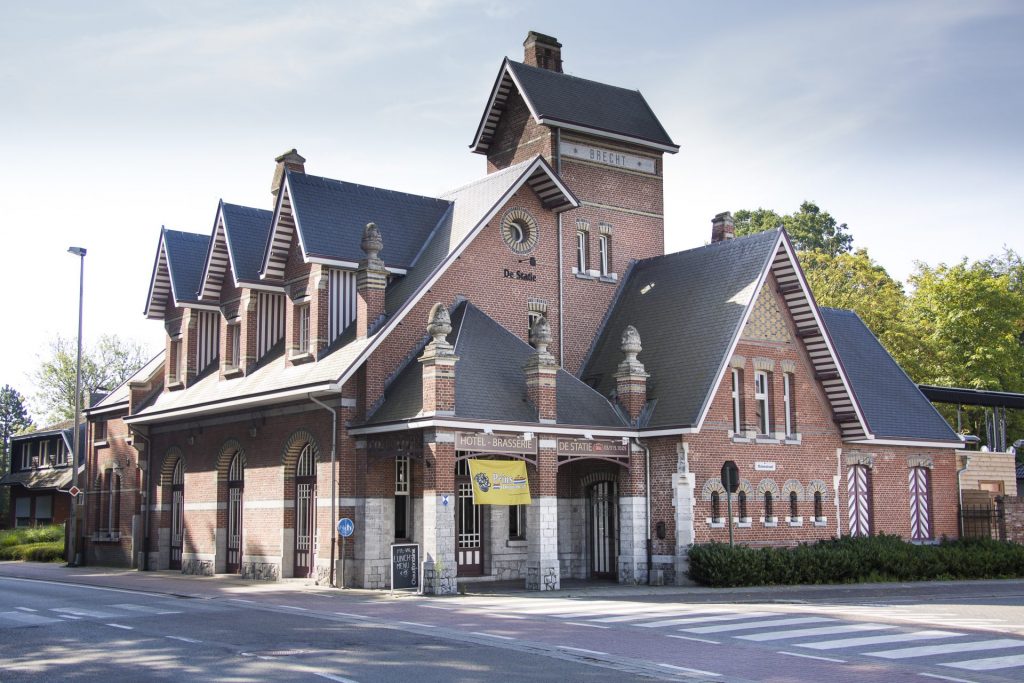 Trappist
Banden opgepompt? Vertrekken maar! Even verderop kun je al halthouden bij de eerste abdij van de dag: Abdij Onze Lieve Vrouw van Nazareth, goed verscholen tussen de bomen. Later op de route, in Westmalle, kom je langs de Abdij der Trappisten. Bierliefhebbers moeten daar absoluut even stoppen om de trappistenbrouwerij te bezoeken en uiteraard het bekende trappistenbier te proeven. Eenmaal weer op het zadel rijd je naar domein De Renesse in Oostmalle, een 20 ha groot park dat in 1830 als Engelse landschapstuin werd ontworpen. Op warme zomerdagen kun je er afkoelen aan het water of met een glaasje fris in het café bij het kasteel. In het park worden regelmatig activiteiten voor jong en oud georganiseerd.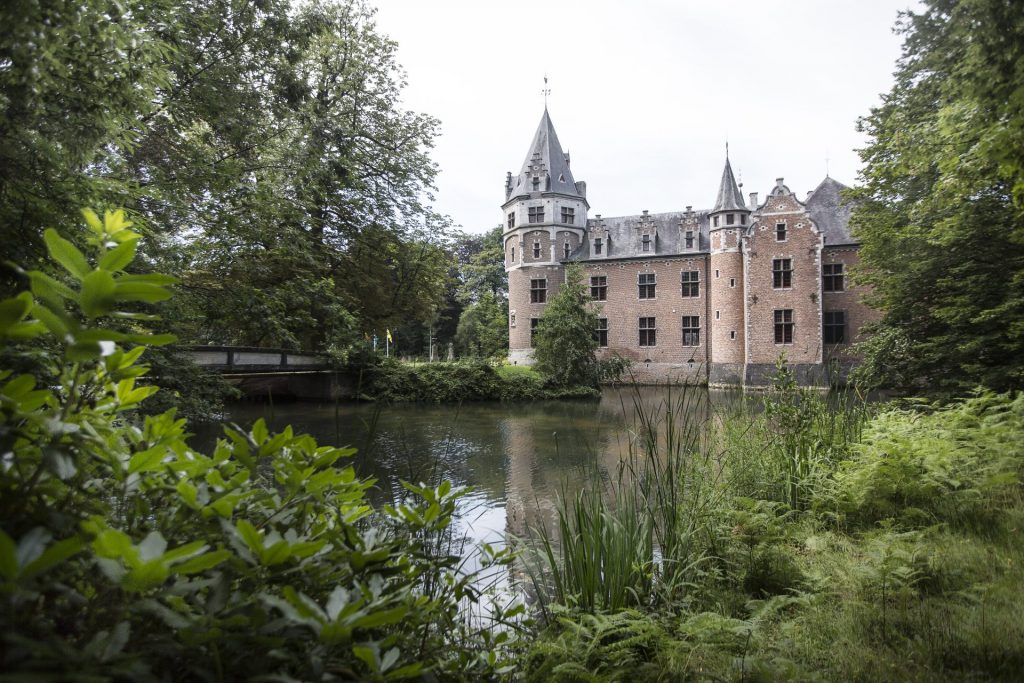 Zomers vakantiegevoel
Ook op het recreatiedomein De Lilse Bergen is tijdens de zomermaanden het vakantiegevoel niet ver weg. De Lilse Bergen vormen samen met het Gielsbos en de Acht Zaligheden het grote, bosrijke gebied de Beerse Heide. De boswegen bieden veel mogelijkheden voor sportievelingen. Fietsers, mountainbikers, joggers en wandelaars kunnen zich in deze streek volledig uitleven. Door de Beerse Heide en langs de Lilsedijk gaat het via Rijkevorsel terug naar Brecht, het begin- en eindpunt van deze 63 km lange route.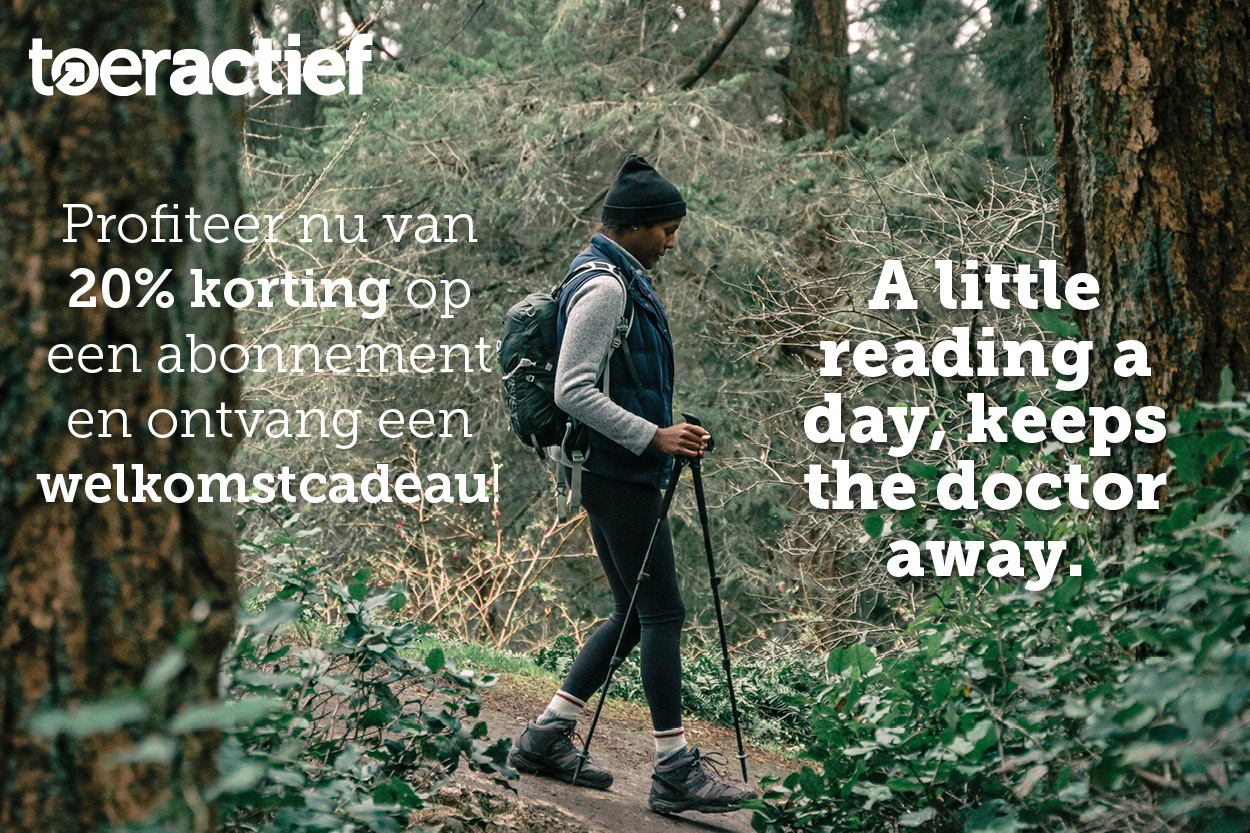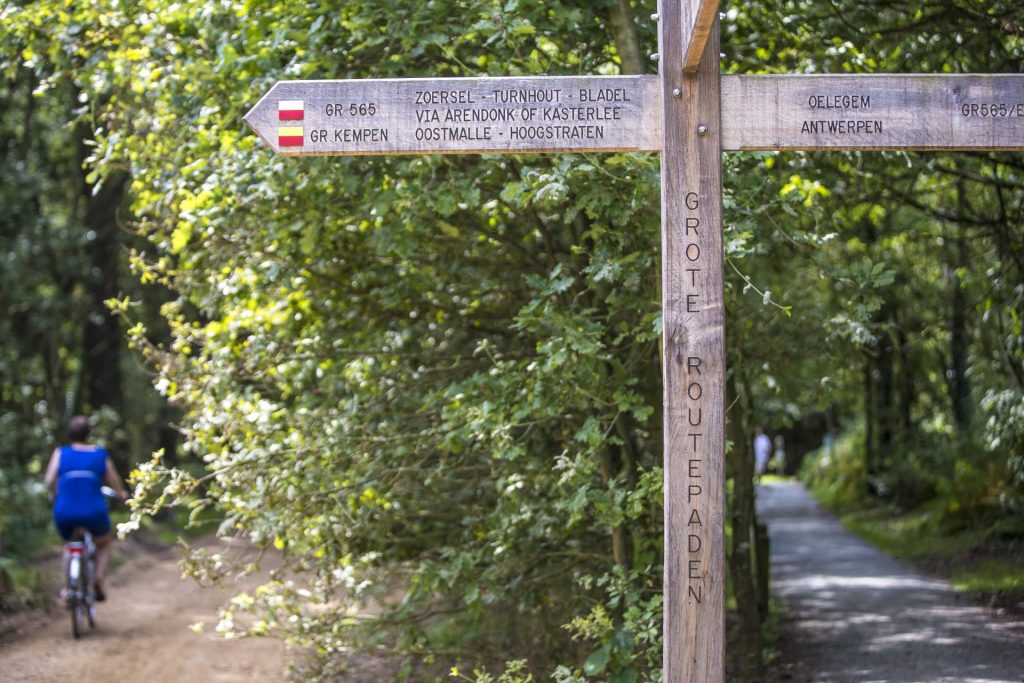 Kalmthoutse Heide
De andere, iets kortere route van 47 km gaat richting het westen. Schrik niet wanneer je geweerschoten hoort, die zijn afkomstig van het natuurreservaat Groot Schietveld. Dat militair domein wordt actief als oefenterrein voor de artillerie gebruikt. Even verderop in Wuustwezel liggen het Uilenbos en natuurgebied Molenheide. Aan natuur geen gebrek. Het gebied grenst bovendien aan de Kalmthoutse Heide, waar de Noorderkempen om bekendstaat. Het heidegebied is sinds 1968 beschermd als natuurreservaat. Op het centrale punt kun je wat drinken, een ijsje eten, het bijenteeltmuseum bezoeken en het arboretum bewonderen. Via het Pastoorsbos, een andere trekpleister van Wuustwezel, zet je terug koers naar Brecht.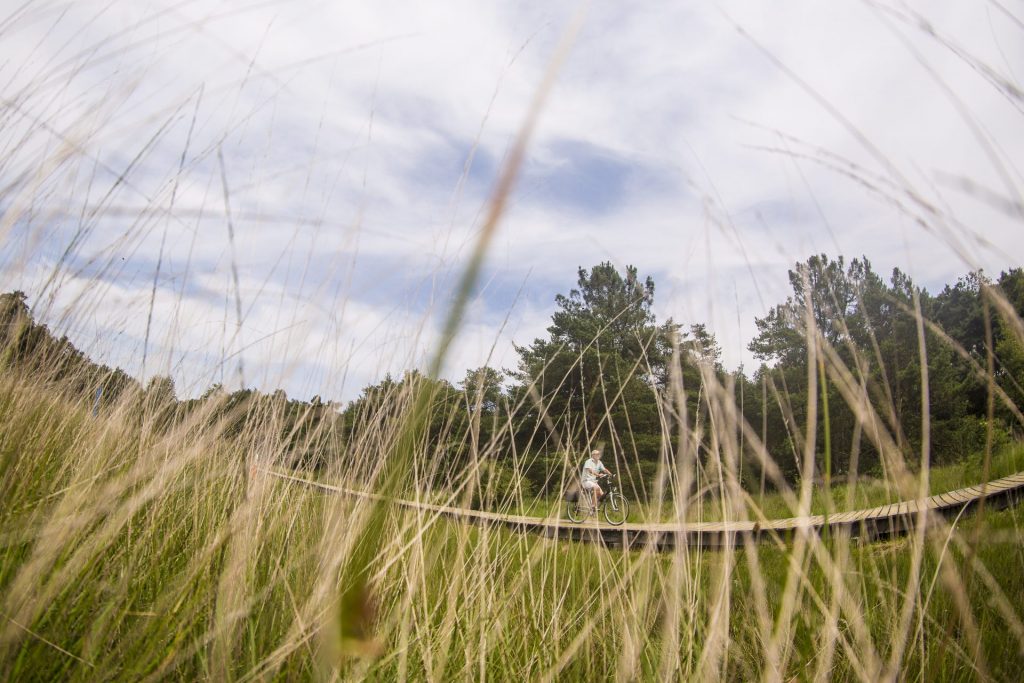 Informatie fietsroute Noorderkempen
Afstand: 63 km of 47 km
Vertrekpunt: Station Noorderkempen, Oudaenstraat 2-6, Brecht (België)
Routeverhaal: Toeractief 3-2015, pagina 82
Routeboekje: pagina 42
Routecheck
Heb je tijdens het fietsen een wijziging in de route opgemerkt? Geef dit dan door via redactie@toeractief.nl. Meer fietsen over de grens? Bekijk dan ook eens onze fietsroute vanuit Breda.