De zomer is hét seizoen voor mooie wandelingen, in binnen- of buitenland. Of je nu meedoet met een wandel-event in de buurt of de bergen opzoekt voor een wandelvakantie. Dat wandelplezier kan ook een keerzijde hebben: blaren. In dit artikel lees je hoe je er zo snel mogelijk vanaf komt én we geven je tips om volgende keer blarenvrij een tour af te ronden.
Wat is een blaar?
Er zijn verschillende soorten blaren. Een bloedblaar doe je bijvoorbeeld op door verbranding. Deze moet je zeker niet doorprikken. Maar tijdens het wandelen doe je een wrijving- of drukblaar op. Je kent het wel, zo'n blaasachtige opzwelling op je voet. Het probleem? Je opperhuid raakt los van de huidlagen eronder. In de ruimte die zo ontstaat, hoopt vocht zich op om zo het onderliggend weefsel te beschermen tegen wrijving. Eigenlijk wil je lichaam je dus beschermen, alleen voelt het meestal niet zo….
Blaren behandelen
Als je eenmaal zo'n pijnlijke blaar hebt, wil je er vooral heel snel vanaf komen. Zodat je weer kunt genieten van je wandeltocht. Doorprikken lijkt dan uitkomst te bieden. Toch is dat niet altijd een goede keus. Je kan zo namelijk wel eens vervelende infecties oplopen. Kies dus bij voorkeur voor goed ontsmetten en een blarenpleister plakken.
Hoelang duurt de genezing van een blaar?
Een kleine blaar is meestal na een paar dagen weg. Maar loop je een grote blaar op? Dan moet je soms wel weken op 'de blaren zitten'.
Hoe kom je zo snel mogelijk van een blaar af?
Wat doe je als je een meerdaagse wandeltocht gaat maken en je hebt op de eerste dag al zo'n hinderlijke blaar… Dan is 'afwachten tot de blaar ingedroogd is' niet echt een fijne optie. Doorprikken kan dan onvermijdelijk zijn. Gelukkig zijn er wel een aantal trucjes waardoor het infectiegevaar flink afneemt.
Stappenplan blaar doorprikken:
Gebruik een steriele naald (heb je die niet in huis? Maak je naald schoon door 'm in alcohol te weken. Je kunt de naald ook even in een vuurtje te houden, wacht dan wel even met doorprikken!
Maak je blaar goed schoon.
Prik de blaar aan de zijkant door (let op: nooit in het midden prikken).
Maak twee gaatjes.
Druk het vocht zachtjes uit de blaar met een gaasje.
Plak de blaar goed af met zachte tape.
Hoe weet je of een blaar ontstoken is?
Ondanks alle goede voorzorgsmaatregelen kan je blaar toch gaan ontsteken. Hoogste tijd om een dokter te bezoeken. Een ontstoken blaar herken je aan het groene of gele vocht. Bovendien is de huid om de blaar vaak rood en gevoelig. Je kan een 'kloppend gevoel' in je voet krijgen.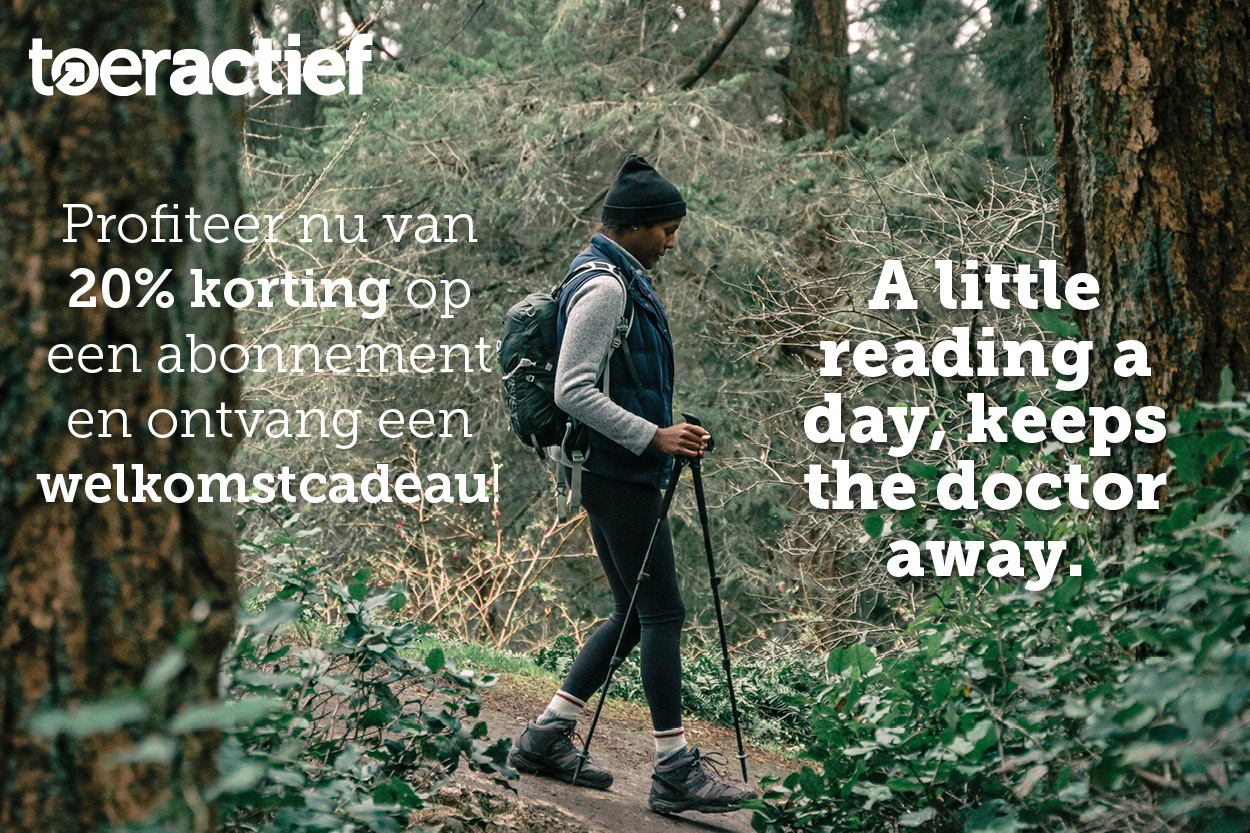 Blaren: beter voorkomen dan genezen
Natuurlijk wil je het liefst helemaal geen blaarvorming tijdens of na je wandeltocht. Gelukkig zijn er genoeg dingen die je kunt doen, om de kans op blaren te verkleinen. Bijvoorbeeld: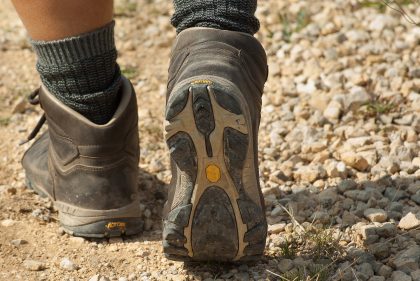 Kies goed schoeisel. Te krappe schoenen zijn een recept voor blaren. Niet alleen de schoen zelf moet goed passen ook de steunzolen moeten je goed ondersteunen. Als je op het randje van een zooltje loopt, loop je meer kans op blaren.
Loop je snel blaren op? Sommige wandelaars zweren bij preventief tapen. Benieuwd wat je dan moet doen? Bekijk maar eens een filmpje op YouTube.
Smeer je voeten regelmatig in met Zo wordt je huid steviger.
Laat eelt zoveel mogelijk zitten. Zeker op de hiel en bal van je voet is eelt heel nuttig, het is je natuurlijke beschermlaag.
Welke sokken moet ik dragen om blaren te voorkomen?
Dat goede schoenen belangrijk zijn, weten we bijna allemaal wel. Maar dat wandelsokken ervoor kunnen zorgen dat je voeten blaarvrij blijven, dat is minder bekend. Je sokken kunnen het zweet afdrijven. En laat vochtige voeten nou een 'broeiplek' voor blaren zijn. Hoewel katoen erom bekend staat vocht op te nemen, moet je weten dat het geen vocht afvoert. Daarom zijn wandelsokken meestal gemaakt van polyamide, bamboe of wol. Dit laatste materiaal heeft als voordeel dat het ook isolerend werkt en voor demping zorgt. Met name wandelsokken van merinowol (prikt niet!) zijn populair.
Oh ja, vergeet nooit een extra paar sokken mee te nemen, zodat je ook na een fikse regenbui op droge voeten loopt. Ontdek hier waar je op moet letten bij het kopen van  wandelsokken om zo de juiste keuze te kunnen maken.
Blarentips gezocht
Heb jij andere tip tegen blaren? Laat het dan weten in een reactie hieronder.