Tijdens een fiets- of wandeltocht door Nederland kom je verrassend veel verschillende landschappen tegen, elk met hun eigen bewoners. Deze keer kleigrond. Nederland kent twee soorten: rivier- en zeeklei.
Al duizenden jaren nemen rivieren kleimineralen mee uit de bergen: kleine deeltjes die overblijven na erosie van gesteenten, zoals die van de Alpen. Wanneer die mineralen neerdwarrelen vormen ze op de bodem een compacte massa die geen water doorlaat. En elke keer als de uiterwaarden overstromen, komen ook daar kleideeltjes terecht. Naast rivierklei, kennen we in Nederland zeeklei. De kuststrook van Zeeland, Friesland en Groningen is daarmee bedekt. Zeeklei is blauwgrijs, terwijl rivierklei veelal bruin is. Klei is een heel vruchtbare grondsoort, omdat het veel mineralen bevat. Kleigrond is dan ook populair voor landbouw.
Zeeklei op kwelders
Op de Wadden en de Westerschelde wordt nog steeds klei gevormd in de kwelders of schorren – begroeid buitendijks landaanwas – die bij zware storm of springvloed volledig overstromen. Op zo'n moment vindt opslibbing plaats. Deze kwelders zijn begroeid met zoutminnende planten, zoals lamsoor, zeekraal of zeeaster.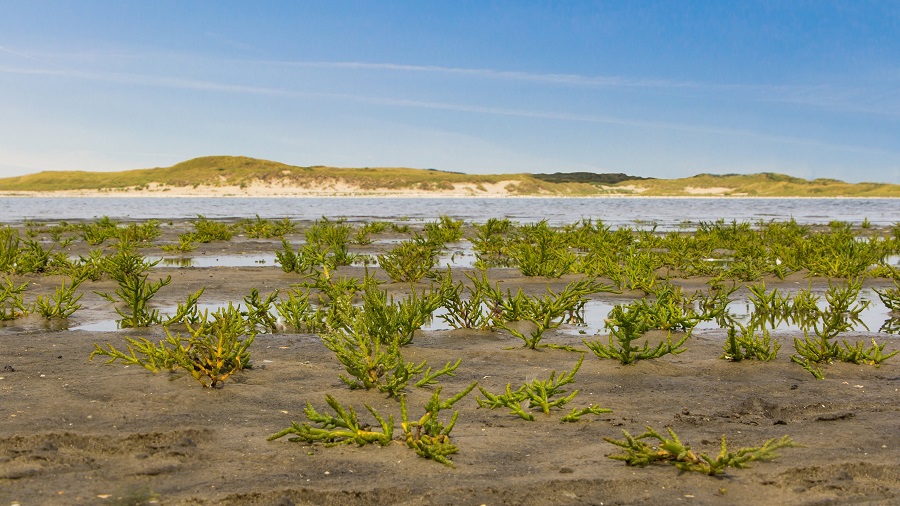 Bijzondere dieren op kleigronden
De kluut filtert met zijn lange, opgewipte snavel voedsel uit kleislib: wormpjes, garnaaltjes, insectenlarven, kleine slakjes, meestal in ondiepe kleislootjes met flauwe oevers. Broeden doet hij op slik, kaal weiland of op akkers. Het nest bestaat uit een kuiltje op de grond.
De Amerikaanse boormossel is een stevige, langgerekte schelp die zich onder andere in slikgebieden in stevige klei boort. Deze tweekleppige exoot komt oorspronkelijk uit Amerika. De losse kleppen spoelen vaak los aan langs de kust, maar bij sterke oostenwind spoelen ook weleens levende boormossels aan.
De bever bouwt dammen in de buurt van zijn burcht om te zorgen dat het waterpeil constant op dezelfde hoogte blijft en zijn burcht niet onder water loopt. Met klei werkt hij zo'n dam af. Zijn platte staart heeft hij niet voor niks hij als instrument, om de dam mee dicht te plakken.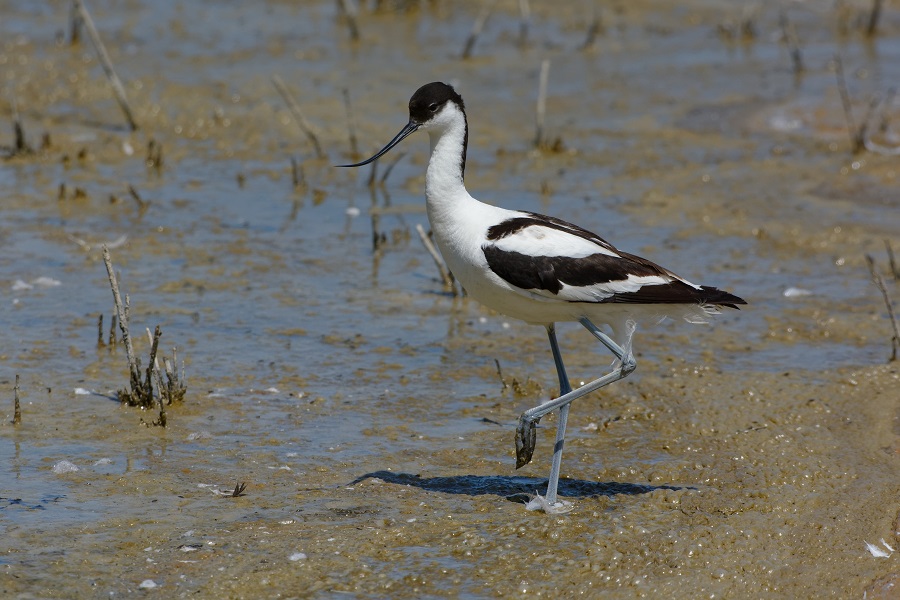 Kleigrond en planten
Lamsoor vind je in gebieden die bij vloed worden overstroomd door de zee. In juli/august bloeit ze met lilapaarse bloemetjes. In Zeeland noemen ze lamsoor daarom ook wel 'Zeeuwse heide'. Lamsoren worden er ook wel verkocht als groente, maar dat betreft een andere plant: het zijn de bladeren van de zeeaster.
Zeekraal groeit niet ín zee, maar op schorren. Normaliter is de plant groen, maar in de herfst kleurt het prachtig rood. Het is de meest zouttolerante plant ter wereld. Zeekraal is eetbaar, zowel rauw als gekookt. De smaak is ziltig en het is hartstikke gezond.
Het harig wilgenroosje kun je tegenkomen in uiterwaarden, maar ook op andere vochtige plaatsen, zoals langs slootkanten. Dat komt omdat de plant gedurende korte tijd met zijn voeten in het water staan. Het harig wilgenroosje dankt haar naam aan de stengels en bladeren, die zijn sterk behaard.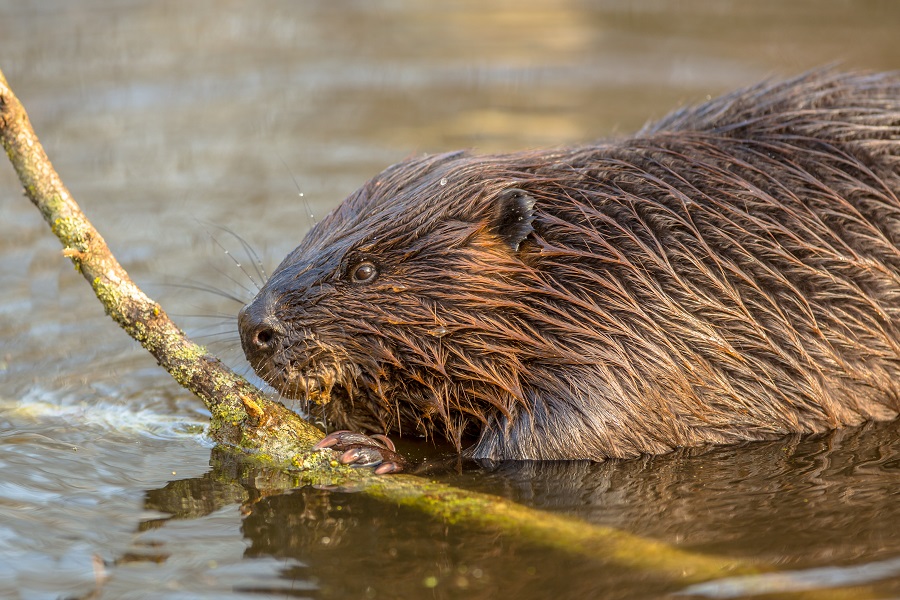 Top 3 mooiste kleigebieden van Nederland
1. Nationaal Park Oosterschelde in Zeeland
Bij eb spot je in Nationaal Park Oosterschelde duizenden vogels. In het water worden geregeld bruinvissen en zeehonden gezien. Langs de waterlijn vindt je mossels, kokkels, Japanse oesters, zeesla en blaaswier.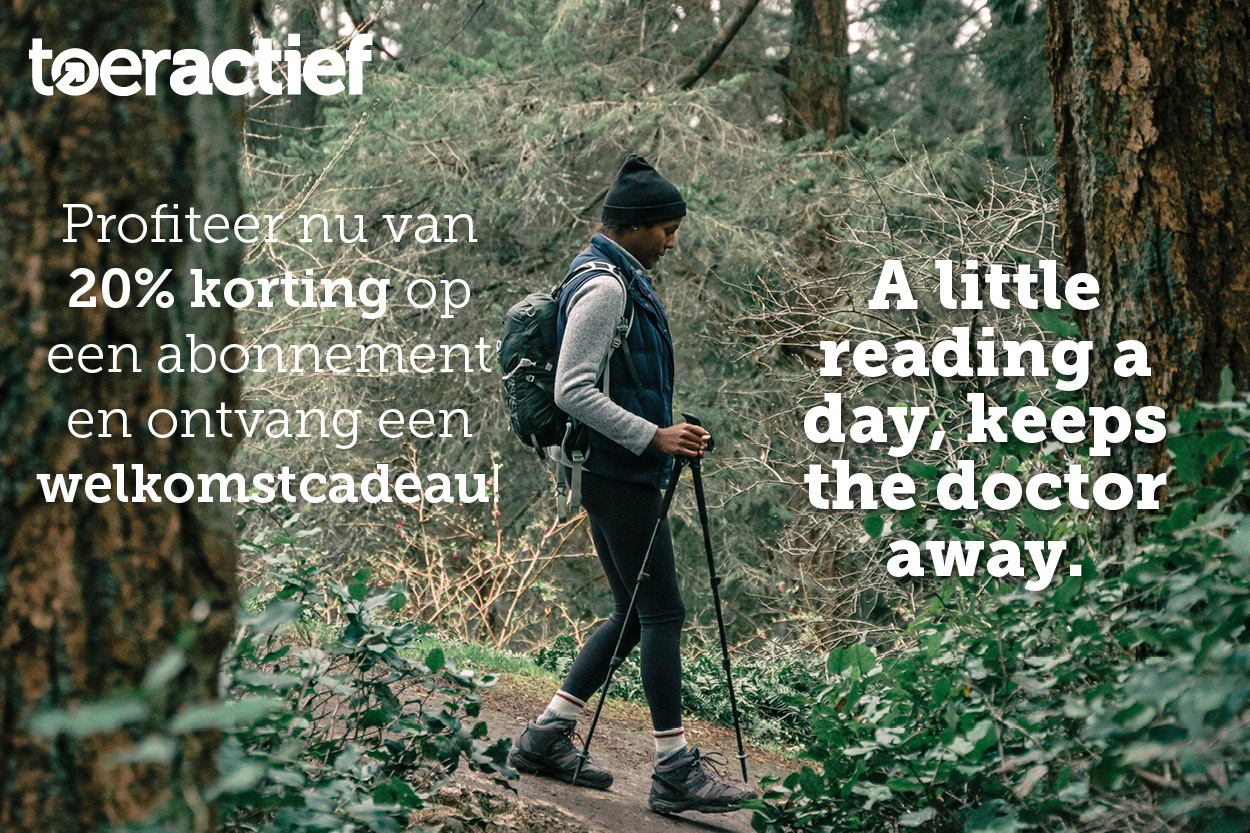 2. Het Voorsterbos in Flevoland
Toen in 1942 de Noordoostpolder droogviel, bleek de bodem ten westen van Vollenhove te nat en dus ongeschikt voor landbouw. Op het voedselrijke kleileem werd een productiebos aangeplant: het Voorsterbos. Je wandelt hier over de voormalige bodem van de voormalige Zuiderzee en dus kan het zijn dat je er nog schelpen tegenkomt.
3. De Koppenwaard in Gelderland
Bij het Gelderse dorpje Lathum heeft Natuurmonumenten de uiterwaarden van de IJssel in oorspronkelijke staat hersteld. De oorspronkelijke flora en fauna zullen langzaam terugkeren. In het voorjaar bromt het er van de insecten die op alle bloemen afkomen.
Meer weten over Nederlandse landschappen? Lees ons vorig artikel over de landbouwgronden.