Het strand is de plek bij uitstek om in september van mooie nazomeravonden te genieten. Is de zee niet vlak bij de deur? Geen zorgen. In Nederland zijn er heel wat stadsstranden, waar je met vrienden of familie naartoe kan trekken voor een lekker drankje en wat gezelligheid. Toeractief zet vijf relaxte stadsstranden voor je op een rijtje. Laat die Indian summer maar komen!
Zomers paradijs
Onder de palmbomen bij de gezellige Beachclub Sunrise in Best waan je je echt op vakantie. In het water van Aquabest vind je verkoeling op warme nazomerdagen en vanop de luxe loungebedden is het genieten van een spectaculair uitzicht. En de kinderen? Die kunnen heerlijk ravotten in de omheinde speeltuin. De ideale plek voor een heerlijk stranddagje met de hele familie.
Ongedwongen sfeer
Voor een van de mooiste uitzichten op Deventer moet je in pop-uprestaurant Meadow zijn. Tot oktober geniet je in de ligstoelen of zitzakken van deze strandtent aan de IJssel van zomerse hapjes en drankjes in een ongedwongen sfeer. Op donderdag 9 september 2021 organiseert Meadow 'Film aan de IJssel'. Meer informatie over deze filmavond onder de blote hemel vind je op de website van Meadow.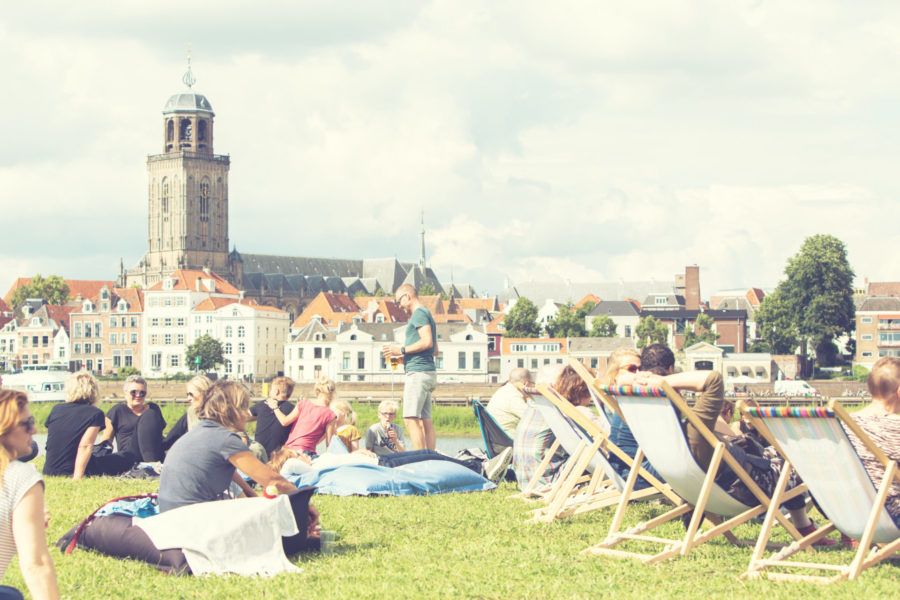 Chillen aan het kanaal
Strand Oog in Al of kortweg Soia is naar eigen zeggen "het stadsstrand waar je even naartoe gaat en vervolgens nooit meer weg wilt". Gelegen aan het Amsterdam-Rijnkanaal in Utrecht is het een geschikte plek om in de laatste weken voor de herfst echt zijn intrede doet, een zomers vakantiegevoel op te roepen. Borrelen, barbecueën, feesten, een yogales volgen … het kan er allemaal. Behalve zwemmen. Dat mag vanwege de scheepvaart dan weer niet.
Suppen op de gracht
In Zwolle mag je wél het water op. Bijvoorbeeld tijdens de Friday Night SUP: stand up paddling op de stadsgracht bij zonsondergang, een bijzondere ervaring. De uitvalsbasis is het hagelwitte strand met palmbomen en strandstoelen van Stadsstrand Zwolle. Je kunt er genieten van verfrissende drankjes en iets lekkers op de grill. Kom volledig tot rust met je voeten in het zand in het centrum van Zwolle.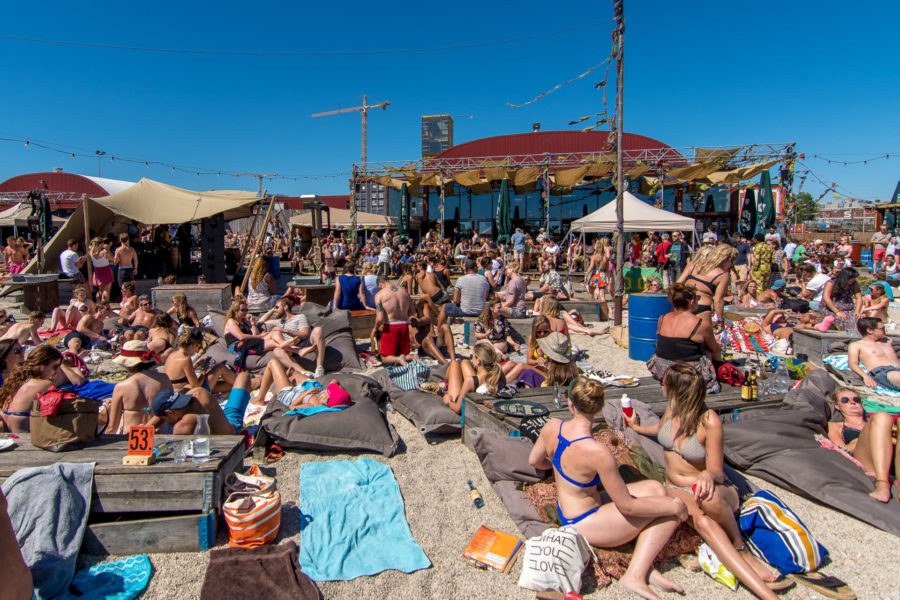 Creatieve hang-out
Op de verlaten Amsterdamse NDSM-werf vestigden zich de laatste jaren culturele initiatieven en creatieve hang-outs, waaronder restaurant Pllek. Op de menukaart: vega(n) food. Want bewust leven en duurzaamheid staan centraal op deze plaats aan het water met een fenomenaal uitzicht op het IJ. Naast heerlijke gerechten biedt Pllek ook yogalessen, tasty walks en muziek- en filmavonden. En dat alles in een hip decor van industriële materialen en oude zeecontainers.
Heerlijk genieten van de nazomerzon op een van de Nederlandse stadsstranden? Zorg goed voor je huid. Lees hier onze tips voor de keuze van zonnebrand.