Op 8 en 9 mei 2021 vindt de jaarlijkse Nationale Molendag plaats. Een bezoek aan de molen zit er vanwege de pandemie dit jaar niet in. Ontdek de mooiste molens van Nederland online via een virtueel bezoek op de website van Vereniging de Hollandsche Molen. Of trek je wandelschoenen aan en maak een mooie wandeling langs een van de vele molens die Nederland telt.
Symbolische waarde
Nederland is het molenland bij uitstek en kent een grote diversiteit aan molens wat betreft functie en aandrijving. Het is dan ook niet verwonderlijk dat de molen tot het nationale symbool van Nederland uitgroeide. Hoe een molen eruit ziet, hangt af van het product dat ermee geproduceerd wordt. Sommige molens zijn nog steeds in werking voor de productie van bijvoorbeeld meel. Andere molens draaien dan weer alleen bij speciale gelegenheden.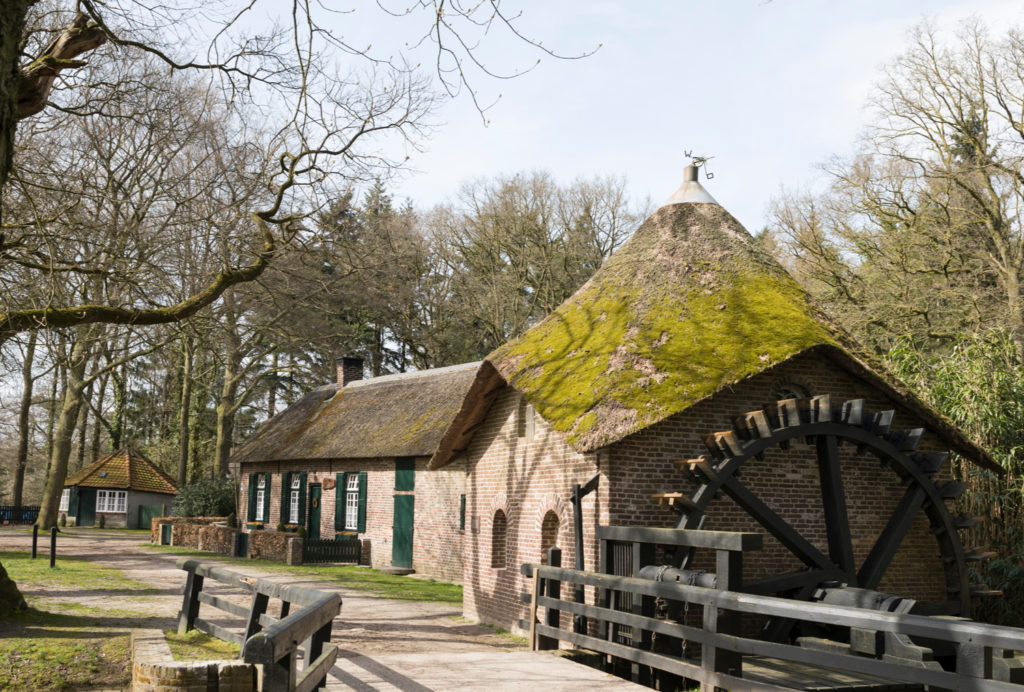 Drie molens om te voet te ontdekken
Heel wat molens staan in een natuurgebied en zijn dus te voet bereikbaar. Wij kozen drie molens op een wandelroute uit om te ontdekken:
1. Rosmolen, Geijsteren (Limburg)
Deze authentieke watermolen uit 1667 werd voornamelijk gebruikt voor het malen van graan. Anno 2021 is de molen nog steeds maalvaardig. Zijn naam dankt hij aan een naburige boerderij met rosmolen die in de 19e eeuw afbrandde en zijn naam doorgaf aan deze karakteristieke molen met rieten dak. De Rosmolen bevindt zich op het landgoed Geijsteren, waar je prachtige wandelingen kan maken door de bossen en over de zandvlakte met heide. Klik hier voor onze wandelroute rondom Geijsteren.
2. Twiskemolen, Landsmeer (Noord-Holland)
In het natuurgebied 't Twiske vind je de Twiskemolen. Volg een van de wandelroutes door het natuurdomein en ontdek de rijke geschiedenis van de deze monumentale molen. Deze bijzondere windmolen met elektrisch gemaal wordt tegenwoordig ingezet om het water van de Twiskepolder op peil te houden. Check op voorhand even Instagram: daar deelt de molenaar dagelijks een update of de molen draait of niet.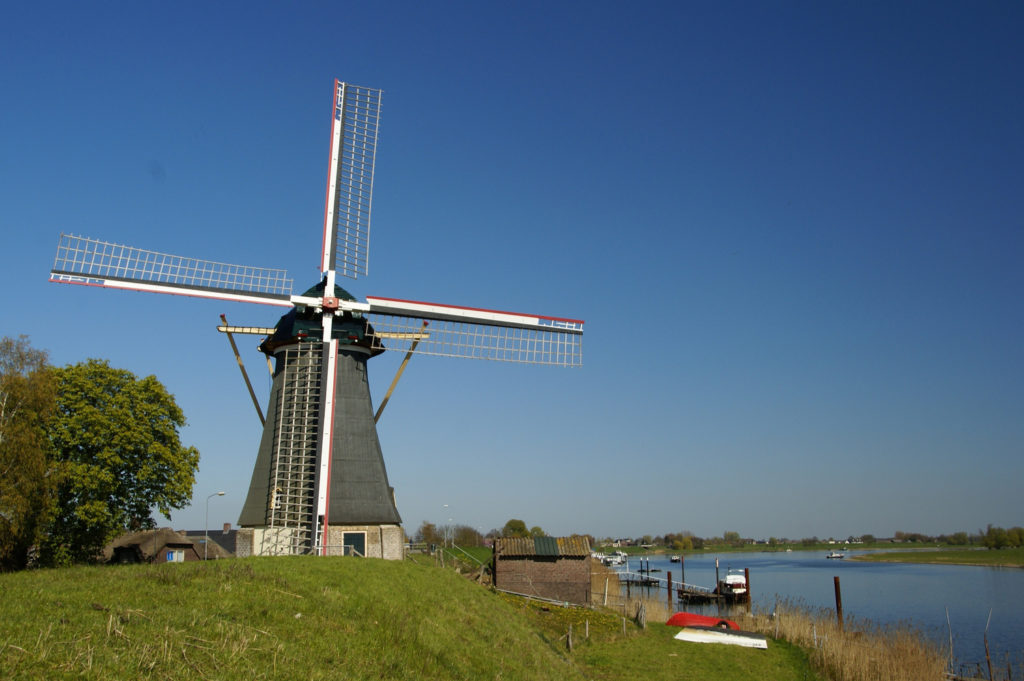 3. Molen de gebr. Remmerde, Nederhemert (Gelderland)
Aan de Afgedamde Maas staat langs een Klompenpad door polders en weilanden de molen genaamd Gebr. Remmerde. Het unieke aan deze houten molen is zijn zeskantige vorm. In Nederland zijn slechts acht van zulke zeskanters te vinden. Tot halverwege de 20e eeuw maakte de molenaar gebruik van de wind om graan te malen. Maar ook nu bestaat de kans dat je tijdens een wandeling de windmolen ziet draaien.