Hoewel de kermis in een coronaproof variant gaande is in Tilburg, gaat de Roze Maandag niet door. Dit jaar dus geen pridewalk door de straten van Tilburg, maar gelukkig leent de binnenstad van Tilburg zich ook goed voor een stadswandeling. Toeractief deelt een aantal bezienswaardigheden van – zoals de Tilburgers zelf zeggen – de schôônste stad van 't land.
Maar is Tilburg dan moeders mooiste? Volgens de meeste mensen niet. Toch heeft de stad onmiskenbaar karakter en échte pareltjes. Dat merk je al meteen bij het station. Het kenmerkende dak van Station Tilburg kreeg in de volksmond al snel de bijnaam 'het kroepoekdak'. Net zo treffend als de kloktoren ernaast die 'de wasknijper' wordt genoemd.
Bezienswaardigheden
Tijdens een stadswandeling door Tilburg kom je allerlei referenties tegen naar de 'Kruikenzeikers', zoals Tilburgers met carnaval worden genoemd. Zo staat er een standbeeld van een kruikenzeiker bij lunchcafé Nieuwland en is het mannetje ook te zien op sommige stoplichten. Maar Tilburg kenmerkt zich niet alleen meer als de oude textielstad. Er is zoveel moois te ontdekken in Tilburg. Toeractief zet er een aantal voor je op een rij:
De Spoorzone

De Spoorzone bevindt zich pal achter het station. Vroeger was het de werkplaats van ProRail en werden er treinen gebouwd en onderhouden. ProRail vertrok van deze locatie en liet een prachtig industriestuk achter. De afgelopen jaren ontpopten dit gebied zich tot dé locatie voor de skate-scene. Maar ook restaurantconcepten en jonge en hippe bedrijven vestigden zich in dit gebied. Trek in koffie? Bestel je koffie bij Stoom013: een oude treinwagon omgetoverd tot koffiebarretje.

Piushaven

Tilburg kent een stadshaven: de Piushaven. Op zonnige dagen ligt de haven vol bootjes, kun je er een sloepje huren of neerploffen op een van de terrassen op de kade. Start op de kop en loop langs het water. Je komt er allerlei leuke plekken tegen. Van restaurant tot stadsbrouwerij.

Dwaalgebied

Tilburg moet het niet hebben van de oude, klassieke gebouwen, want die zijn er simpelweg niet veel. Maar wanneer je van het station het Dwaalgebied in loopt, kom je in een van de mooiste gebieden van Tilburg terecht. Mooie, grote, statige gebouwen afgewisseld met leuke horeca en winkeltjes. Het heeft niet voor niet de naam Dwaalgebied gekregen. De straatjes lenen zich perfect om lekker rond te dwalen en telkens een nieuwe leuke plek te spotten.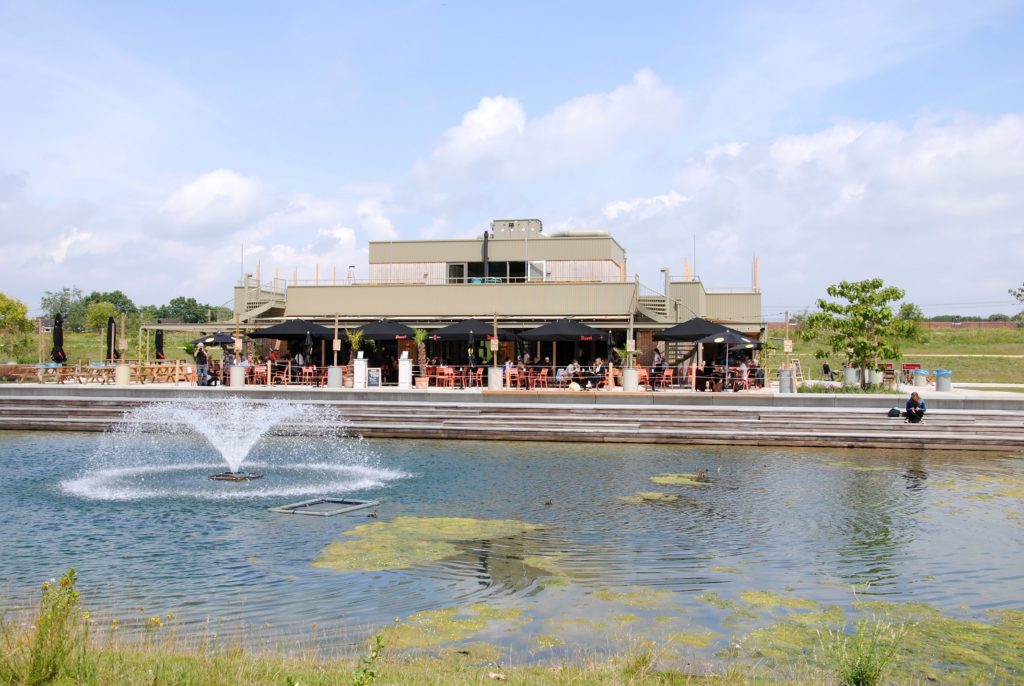 Spoorpark

Het voormalige Van Gend en Loosterrein is nu terrein voor het grootste burgerinitiatief van de Benelux. Het is geworden wat het nu is door de inzit van (Til)burgers. Dat leidde tot: het Spoorpark. Beklim de Kempentoren voor een prachtig uitzicht over de stad, drink thee bij het theehuis of overnacht op de stadscamping.

Doloris

Doloris kent twee bijzondere hotspots: het doolhof en de rooftopbar. Het surrealistische Meta Maze is een kunstzinnig doolhof met meer dan veertig kamers vol mysterieuze objecten en verstopte doorgangen. Aan het einde van het doolhof wacht een prachtig uitzicht over de stad in de rooftopbar. Geen zin in het doolhof? Je kan ook met de lift direct naar het dakterras om te genieten van het uitzicht met een lekkere cocktail.
Informatie stadswandeling Tilburg
Afstand: ca. 6 km.
Vertrekpunt: Station Tilburg, Spoorlaan 35, 5038 CB, Tilburg.
Routeverhaal: Toeractief 1-2017, pagina 30
Routeboekje: pagina 20, of download de route hier.
Routecheck
Heb je tijdens het wandelen een wijziging opgemerkt in de route. Geef dit dan door via redactie@toeractief.nl
Niet alleen de binnenstad van Tilburg is de moeite waard. Ook de omgeving van Tilburg leent zich perfect voor een mooie wandeling of fietstocht, bijvoorbeeld de Loonse en Drunense duinen.