[elevation 0=gpx="/wp-content/uploads/gpx/Gps-route 1=FR 2=Veluwezoom.gpx" 3=marker="position-marker" ] ")[elevation 0=gpx="/wp-content/uploads/gpx/Gps-route 1=WR 2=Veluwezoom.gpx" 3=marker="position-marker" ] ")
De Veluwezoom biedt in elk seizoen een kleurrijk coulisselandschap. Het groen van de dennenbomen, de roodbruine heide en witte berken nodigen uit om ontdekt te worden. Wie weet spot je er wel de Nederlandse big five.
Even buiten Velp ligt Buitenplaats Beekhuizen, het startpunt van de 45 km lange fietsroute. Het fietspad slingert door de bossen en langs de zandvlaktes en heidevelden van Nationaal Park Veluwezoom. Het gaat er heuvel op, heuvel af. Houd zo nu en dan eens halt om vanaf een bankje over de vlakte te kijken. Zie je alle laagjes? Een coulisselandschap. Eerst een veld met mos, dan heide en daarachter gele grassen. Hier en daar een boom, kilometers ver.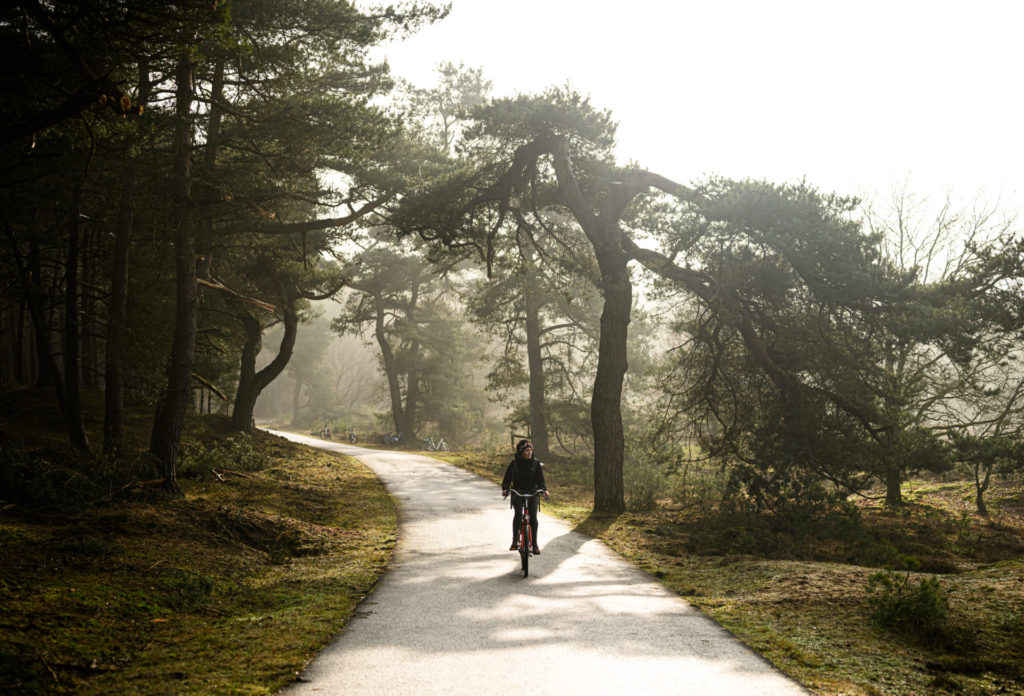 Nederlandse big five
Misschien zie je zelfs een wild zwijn opduiken of een van de andere dieren van de Nederlandse big five. Al is het wel niet helemaal duidelijk welke dieren dat dan precies zouden zijn. Het edelhert en het wild zwijn behoren er in elk geval toe. Ook de ree, bever, zeehond, Schotse hooglander, vos en wilde pony worden weleens tot het lijstje gerekend.
Statige parken in Arnhem
Hoe dichter je bij Arnhem komt, hoe meer het bos een parkachtig karakter krijgt. Via de statige parken Zypendaal en Sonsbeek leidt de route je naar het centrum van de rivierstad, waar je met een stadswandeling in de voetsporen van Hollywoodster Audrey Hepburn kunt treden. Vanuit Arnhem brengt de fietsroute je via Velp terug naar Buitenplaats Beekhuizen. Onderweg slinger je over steile haarspeldbochten omhoog naar het eindpunt van de route.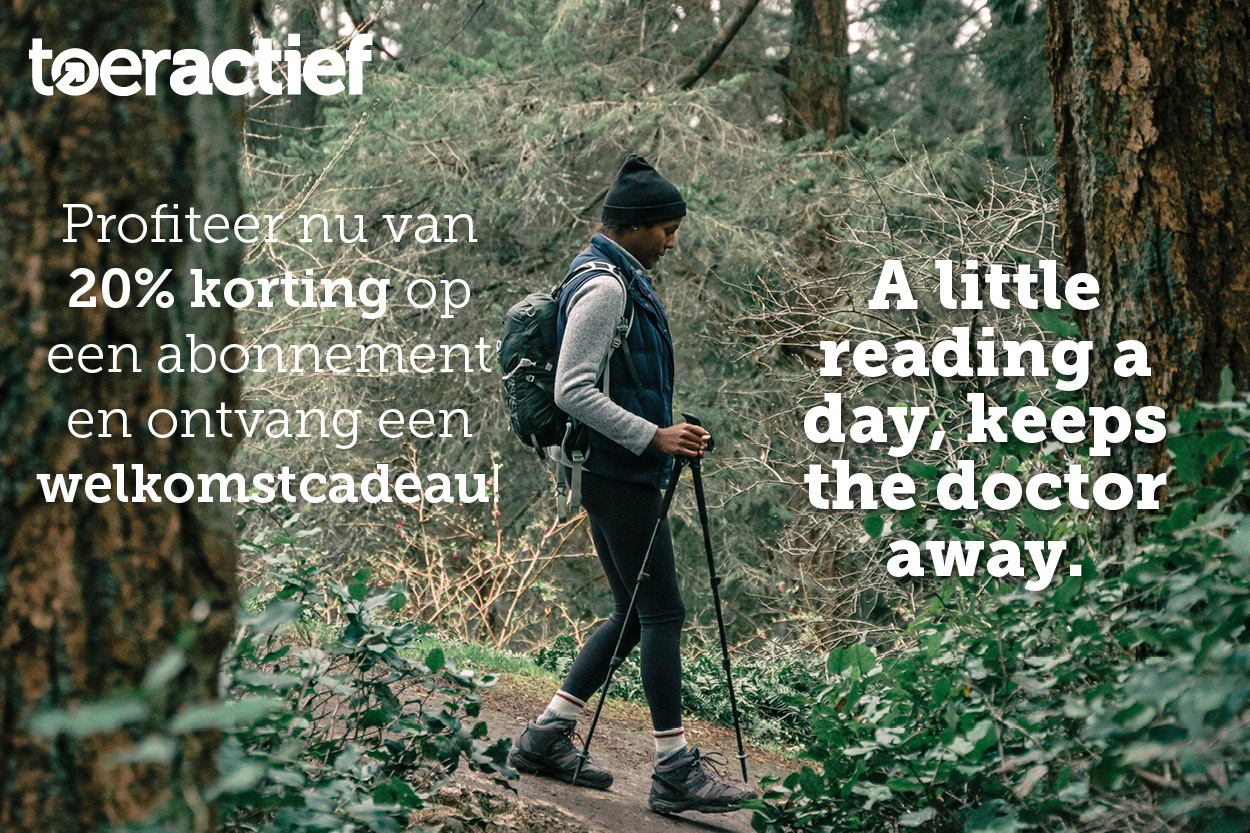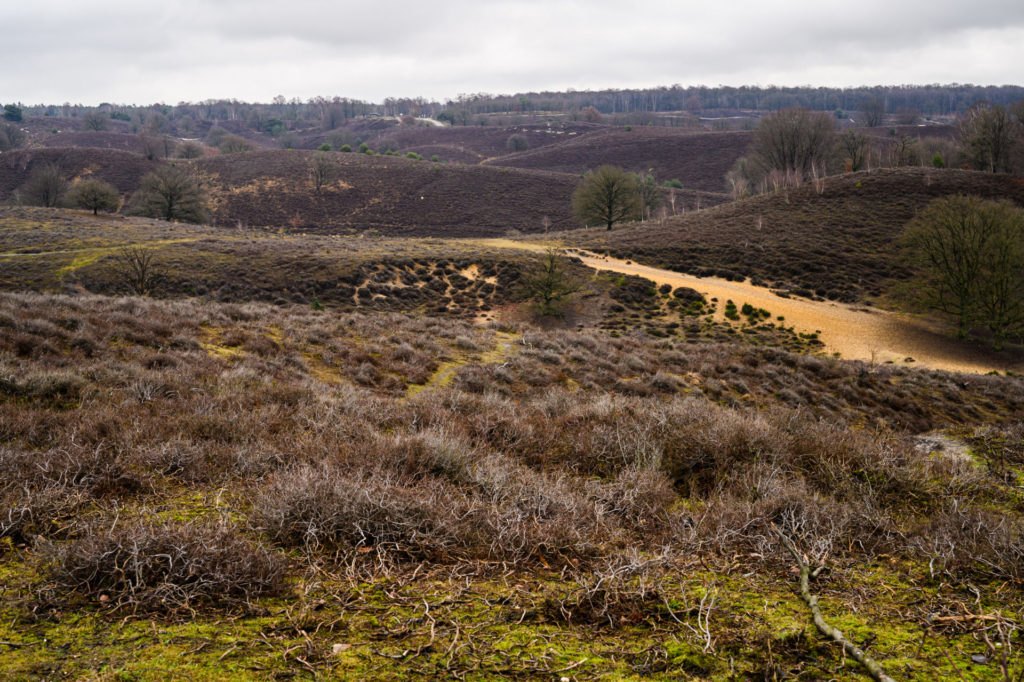 Tip
Trek een volledig weekend de natuur in en combineer deze fietsroute met een mooie wandeling van 12 km langs beken en stuwwallen. Je loopt er over de roemruchte heuvels van de Veluwezoom. Overnachten kun je op Buitenplaats Beekhuizen, een kleinschalig 'glamping-only' vakantiepark waar je verblijft in een ruime lodgetent of houten pod. Kijk in Toeractief 7-2020 voor wandelinspiratie of download de wandeling onderaan deze pagina.
Informatie fietsroute Velp
Afstand: 45 km
Vertrekpunt: parking bij Buitenplaats Beekhuizen, Bovenallee 1, Velp
Routeverhaal: Toeractief 7-2020, pagina 52
Routeboekje: pagina 36
Routecheck
Heb je tijdens het fietsen een wijziging in de route opgemerkt? Geef dit dan door via redactie@toeractief.nl. Meer fietsen in Gelderland? Ontdek hier alle fietsroutes in de regio.
Download wandelroute Velp