Iedere langeafstandswandelaar heeft er weleens last van: blaren. Zo'n rode, brandende plek vol vocht is een ware nachtmerrie bij een meerdaagse tocht. Moet je de blaar doorprikken en afplakken met tape of gewoon laten zitten? Of beter nog: hoe voorkom je blaren op je volgende wandeling?  
Wat is een blaar?
Blaren zijn er in verschillende soorten en maten. Zo heb je bloedblaren, maar ook blaren die ontstaan na verbranding: prik deze twee types nooit door! In dit artikel ligt de focus op blaren die ontstaan tijdens het wandelen: de zogenaamde wrijving- of drukblaar. Zo'n blaasachtige opzwelling op je voet ontstaat doorgaans vanwege aanhoudende wrijving van de huid, bijvoorbeeld bij een lange wandeling in verkeerd zittende schoenen. De opperhuid raakt los van de huidlagen eronder. In de ruimte die ontstaat, hoopt vocht op om het onderliggende weefsel te beschermen tegen die wrijving. Een blaar is dus in feite een beschermingsmechanisme van het lichaam.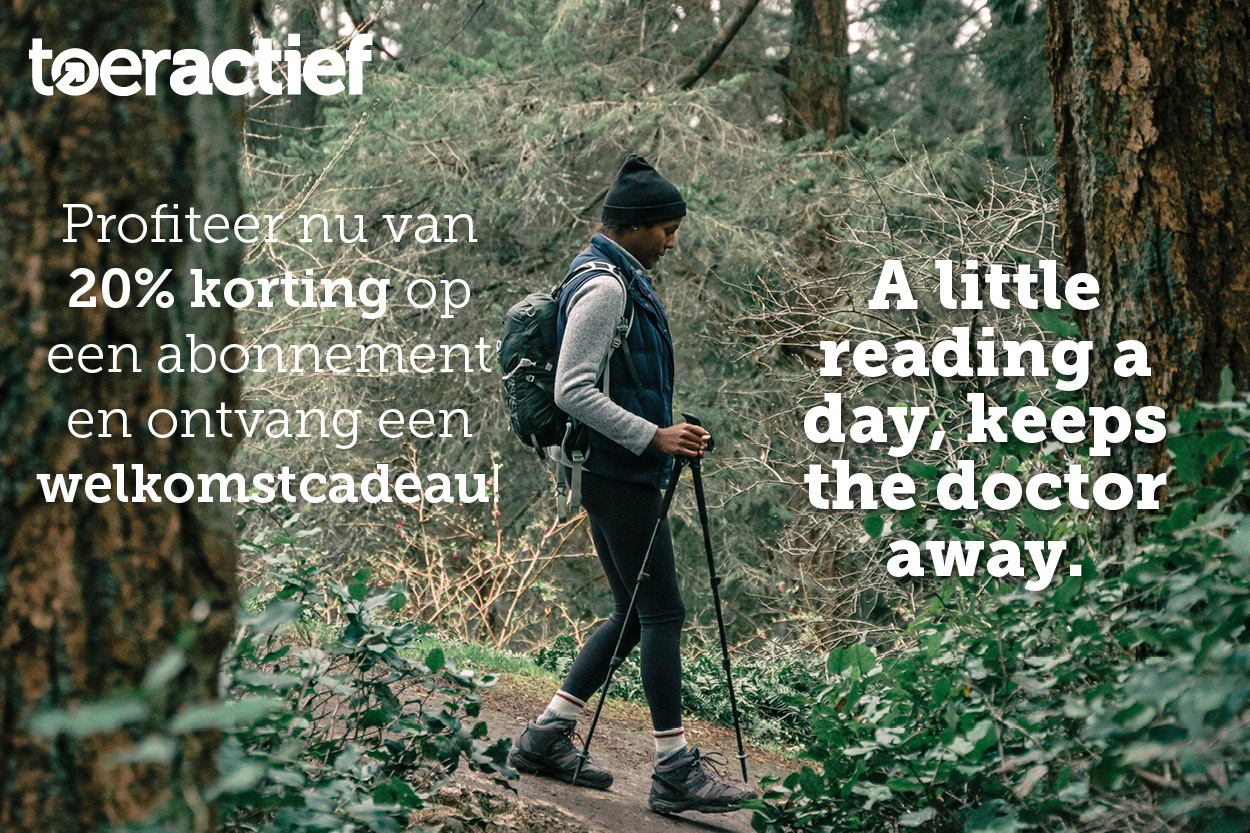 Blaar doorprikken of niet
In principe wordt aangeraden om blaren niet door te prikken. Zo voorkom je vervelende infecties. Dek de blaar af met een pleister en laat dit indrogen. Echter, bij meerdaagse tochten kan een blaar zo hinderlijk zijn, dat doorprikken onvermijdelijk is. Doe dit met een steriele naald. Heb je die niet in huis, maak dan een gewone naald zo steriel mogelijk door deze in een vuurtje te houden of kort te weken in alcohol. Maak de blaar eerst schoon en prik deze dan aan de zijkant stuk, nooit in het midden. Maak twee gaatjes en druk al het vocht er zachtjes uit met een gaasje. Plak de blaar tot slot af met een zachte tape als Leukosilk.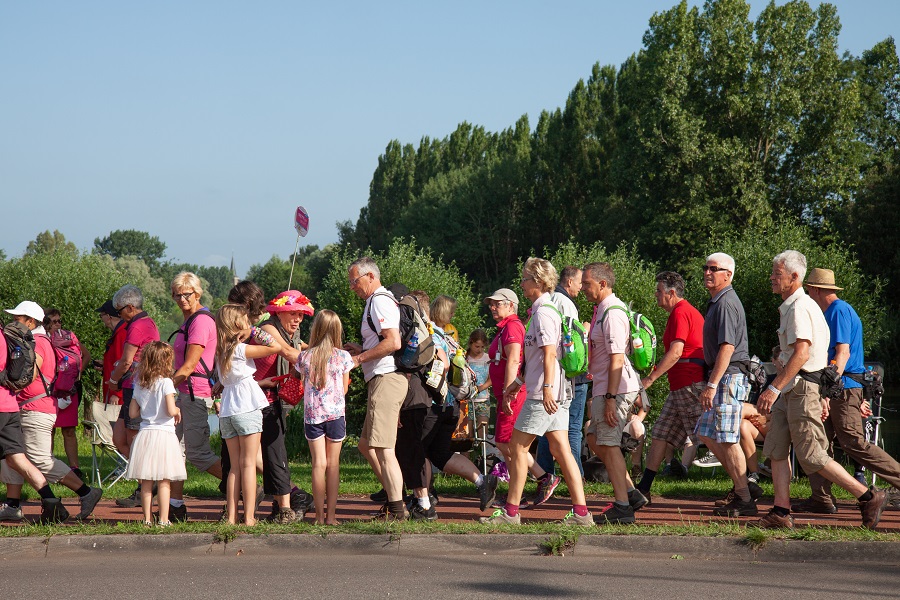 Tips om blaren te voorkomen: tape of iets anders?
Het voorkomen van een blaar is uiteraard de allerbeste oplossing. Het juiste schoeisel is daarvoor van groot belang. Onderschat niet hoe belangrijk het is om te investeren in goed passende wandelschoenen. Laat je goed informeren als je deze aanschaft.
Slecht passende steunzolen kunnen er ook voor zorgen dat je blaren krijgt. Als de zool te klein is, kun je bijvoorbeeld op de randjes gaan lopen. Dit kan irriteren en uiteindelijk blaren veroorzaken. Is de kuip van de zool te groot, dan ga je te veel schuiven in je schoeisel. Ga naar je podotherapeut als je het idee hebt dat er iets irriteert.
Sommige wandelaars zweren erbij hun voeten preventief in te tapen voor een lange tocht. Op YouTube vind je een hele rits aan filmpjes hoe je dit het beste aan kunt pakken. Nadeel is echter dat tapen je schoenruimte kleiner maakt. Dat geeft meer kans op wrijving.
Je voeten regelmatig insmeren met kamferspiritus maakt de huid van je voeten steviger en zorgt ervoor dat je minder snel blaren loopt.
Laat eelt zoveel mogelijk zitten. Op sommige plekken irriteert het en moet je het wel verwijderen, maar op de hiel en de bal van je voet zorgt het voor een natuurlijke beschermlaag.
Zorg voor goede sokken zonder naden. Wandelsokken kunnen blaren écht voorkomen.
Bij een vochtige huid is de kans op blaren groter. Houd de huid van je voeten droog door goede wandelsokken te dragen en je sokken zo nu en dan te wisselen. Katoenen sokken nemen wel veel vocht op, maar voeren geen vocht af. Het schuiven van een vochtige voet in je schoen zorgt voor meer blaarvorming. Lees ook ons artikel over wandelsokken.