Voldoende drinken tijdens het wandelen en fietsen is essentieel. Een goede drinkfles is dan onmisbaar. De herbruikbare, duurzame waterfles is erg populair. Dat maakt dat er veel keuzemogelijkheden zijn. Toeractief testte vier exemplaren om je te helpen bij je keuze. Welke waterfles past bij jou?
Het aanbod herbruikbare waterflessen is groot. Je kunt kiezen uit verschillende materialen, vormen en functionaliteiten. Het is onmogelijk om informatie over alle soorten drinkflessen te geven. Daarom richtte Toeractief zich voor deze test op drinkflessen met een Nederlands tintje. Per fles zetten we de voor- en nadelen voor je op een rijtje, zodat jij een bewuste keuze kan maken in welk exemplaar bij jou past.
Flaske: ijzersterk en ijskoud
De waterfles van FLASKE is een echte eyecatcher. Het sierlijke, stijlvolle design zorgt voor een luxe uitstraling. De fles is gemaakt van roestvrij staal en heeft daardoor een zeer lange levensduur. Een fles van FLASKE (500 ml) kost €29,95.
 Pluspunten
De fles ligt fijn in de hand. Door de smalle hals en opening, drinkt het prettig. Tijdens het wandelen kan je ook makkelijk een slok nemen zonder te knoeien.
Je water blijft heerlijk koel. De fles is dubbelwandig, hierdoor blijft het water tot wel 24 uur koud.
FLASKE biedt flessen in verschillende formaten aan. Zo kan je kiezen voor een fles van 500 ml, 750 ml maar ook van een liter.
De fles is uit te breiden met een sportdop of een accessoire met karabijnhaak. Zo kan je de waterfles makkelijk aan je tas hangen.
Jaarlijks doneert de flessenfabrikant tien procent van hun omzet aan de Plastic Soup Foundation.
De fles is verkrijgbaar in verschillende kleuren en dus helemaal aan te passen naar je persoonlijke smaak.
Minpunten
De drinkfles kan niet in de vaatwasser. De fles is goed met de hand schoon te maken, maar om de binnenkant goed te poetsen, heb je een dunne flessenborstel nodig. Een reguliere afwasborstel past niet door de flessenmond.
Is de FLASKE waterfles iets voor jou? Bestel 'm dan hier.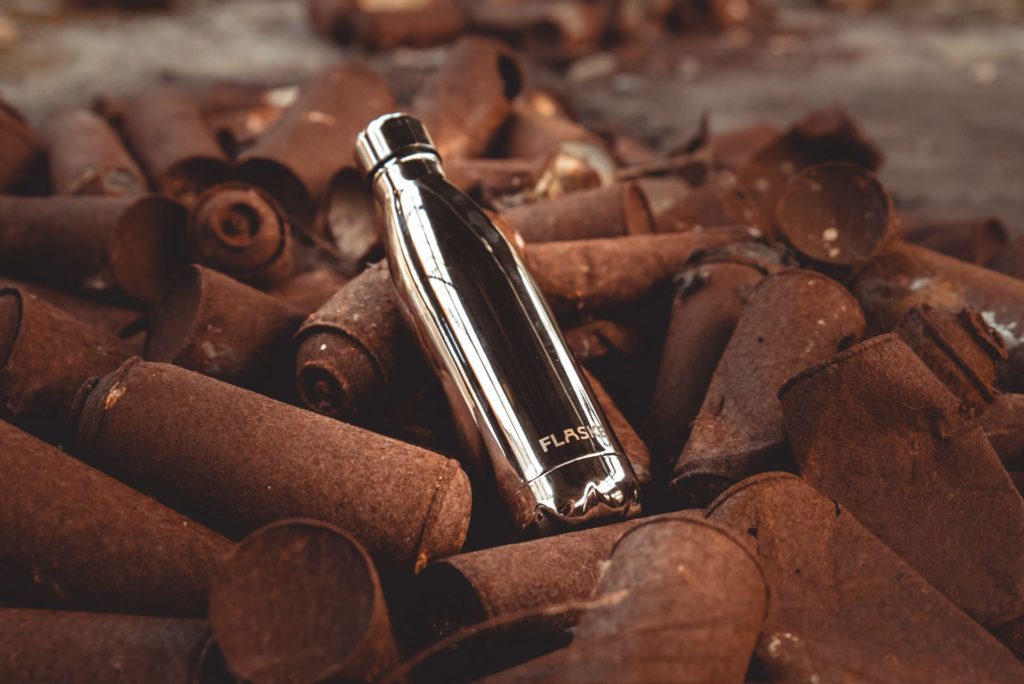 Retulp: Nederland waterland
Een andere fles van Nederlandse bodem is de Retulp Urban drinkfles. De frisse kleur en bamboe dop geven de duurzame waterfles een strakke, hippe uitstraling. Leuk weetje: het logo van Retulp is een tulp die bestaat uit twee druppels. De tulp staat voor Nederland als waterland. De waterdruppels symboliseren schone oceanen zonder plastic en waterdonatie. Voor elke verkochte waterfles doneert Retulp 1000 keer de inhoud aan drinkwater aan ontwikkelingslanden. De Retulp Urban drinkfles (500 ml) kost €21,95
Pluspunten
De fles zelf kan in de vaatwasser. Maar, let op: de dop kan niet in de vaatwasser.
Retulp kiest voor zo eenvoudig mogelijke modellen met zo min mogelijk materiaal.
De fles is er in verschillende formaten en uitvoeringen. Zo is er ook een thermosfles van Retulp. Naast koud, houdt die warme dranken ook lang warm.
Het formaat van de 500 ml waterfles is ideaal om mee te nemen tijdens een wandeling of fietstocht.
Minpunten
Door de grote flessenmond is het lastiger om al wandelend een slok te nemen. Gelukkig heeft Retulp daar een handige oplossing voor: een sportdop. Deze kan je bij je fles bestellen, zodat je ook in beweging kan genieten van je dorstlesser.
De dop van roestvrijstaal is goed hoorbaar bij het openen en sluiten.
Past de Retulp Urban drinkfles bij jou? Bestel de fles dan hier.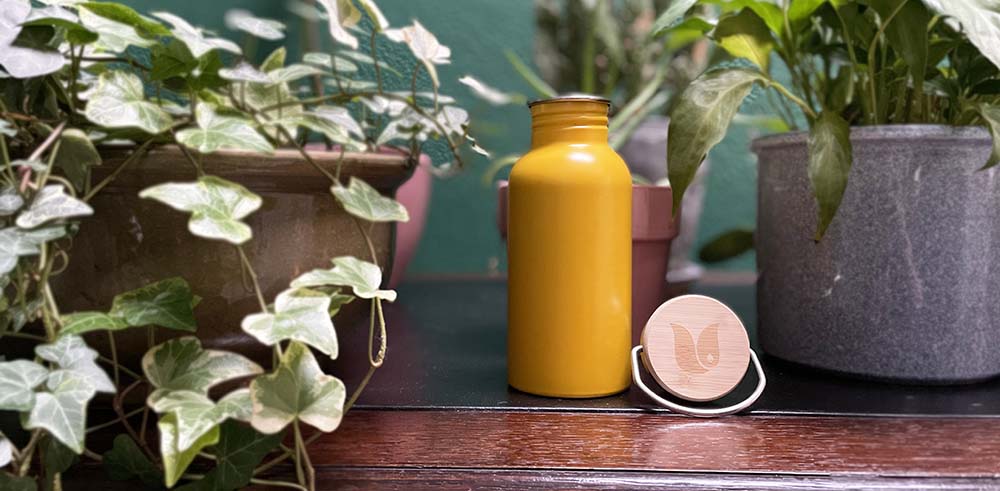 BE O bottle: voor elke fles een boom
Duurzaam dutch design, zo kan je de BE O bottle omschrijven. Het is een innovatieve, duurzame waterfles gemaakt van suikerriet. Hierdoor is de fles van bioplastic volledig recyclebaar. De drinkflessen worden gemaakt en samengevoegd in een sociale werkplaats. Het merk achter de fles, BE O Lifestyle, wil klimaatverandering tegengaan en plant voor elke verkochte fles een boom. De BE O bottle van 500 ml is er al voor €14,40.
Pluspunten
Het design is strak en functioneel. Je kunt de fles helemaal uit elkaar halen en is daardoor modulair: leeg neemt die minder ruimte in. De losse stukken kunnen ook allemaal in de vaatwasser. En wil jij de drankje delen? Draai de fles uit elkaar en je hebt twee bekers.
De vorm van de dop is ideaal om aan een haak te hangen of aan je vinger te laten bungelen.
Het mondstuk is smal. Je kunt heel makkelijk onderweg al lopend of fietsend een slokje nemen.
De fles is zo licht als een veertje, zelfs als deze gevuld is. Een ideale fles als je licht bepakt op pad wilt.
Minpunten
Als je de fles helemaal vult en deze niet strak genoeg dichtdraait, kan deze wat lekken.
Het materiaal houdt je drankje niet koel. Na een lange wandeling of fietstocht kan de laatste slok een beetje lauw zijn.
De BE O bottle écht iets voor jou? Je bestelt de fles hier.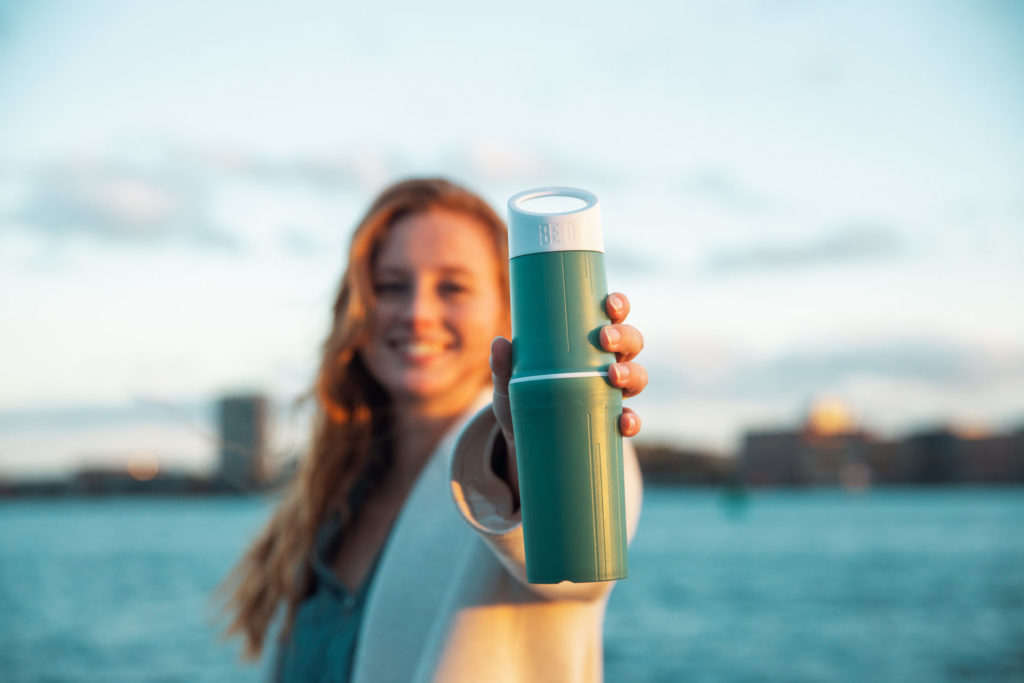 Blue Bottle: blauw is het nieuwe groen
Deze felblauwe duurzame waterfles valt op. En laat dat nou precies de bedoeling zijn van Blue Bottle. De fles staat namelijk voor schoon drinkwater en is onderdeel van het project 'Gratis drinkwater'. Het doel: het gebruik van single use plastic flesjes, blikjes en bekertjes terugdringen. Daarnaast wordt tussen de regels door de boodschap afgegeven om elke dag genoeg water te drinken. De Blue Bottle is er vanaf €14,95 en verkrijgbaar via www.thebluebottle.nl
Pluspunten
De fles voelt stevig en degelijk aan.
Je krijgt gratis de active-dop meegeleverd. Door het handige ringetje kan je fles makkelijk aan je tas of jas hangen.
De fles is uit te breiden met een sportdop. Hierdoor kan je fles ook goed gebruiken tijdens het wandelen en fietsen, zonder te knoeien.
De duurzame waterfles heeft een bijhorende app Refill. Met de app kan je zien waar jij in de buurt jouw fles gratis kan vullen met schoon drinkwater.
Minpunten
De fles is maar in één kleur verkrijgbaar, namelijk blauw.
De fles kan niet in de vaatwasser, maar de grote flessenmond zorgt er wel voor dat je de fles goed schoon krijgt met de hand.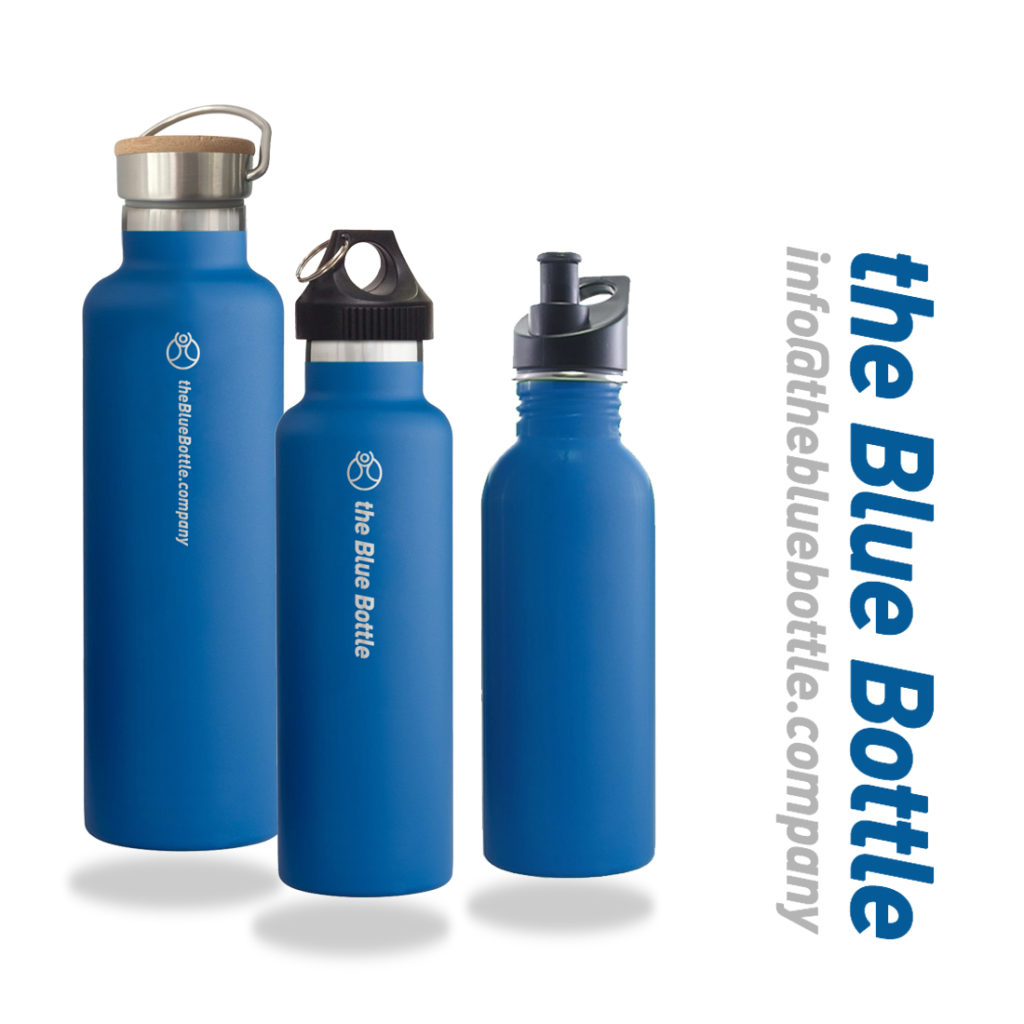 Water drinken is belangrijk. Lees ook ons artikel over het belang van genoeg drinken onderweg.