Iedereen kent het wel: het gevoel dat je tenen eraf vriezen tijdens een fietstocht in de kou. Nu de winter zich aandient, ligt dat gevoel weer op de loer. Gelukkig zijn er manieren om koude voeten tegen te gaan. Toeractief geeft je zes tips voor warme voeten op de fiets en tijdens een wandeling.
Tip 1: een goede basis helpt tegen koude voeten
Een goede basis is van groot belang om koude tenen en voeten te voorkomen. Start daarom met een set wintersokken, het liefst met (merino)wol. Wol houdt lichaamswarmte vast en isoleert heel goed. Daarnaast zorgt dit materiaal voor een goede vochtafdrijving. Dat is heel belangrijk, want zweet kan zorgen voor extra koude voeten. Merinowol heeft als voordeel dat het minder prikt. Een goede basis betekent ook passende schoenen. Draag je te kleine schoenen, dan zorgt dat voor een slechtere doorbloeding en inefficiënte isolatie.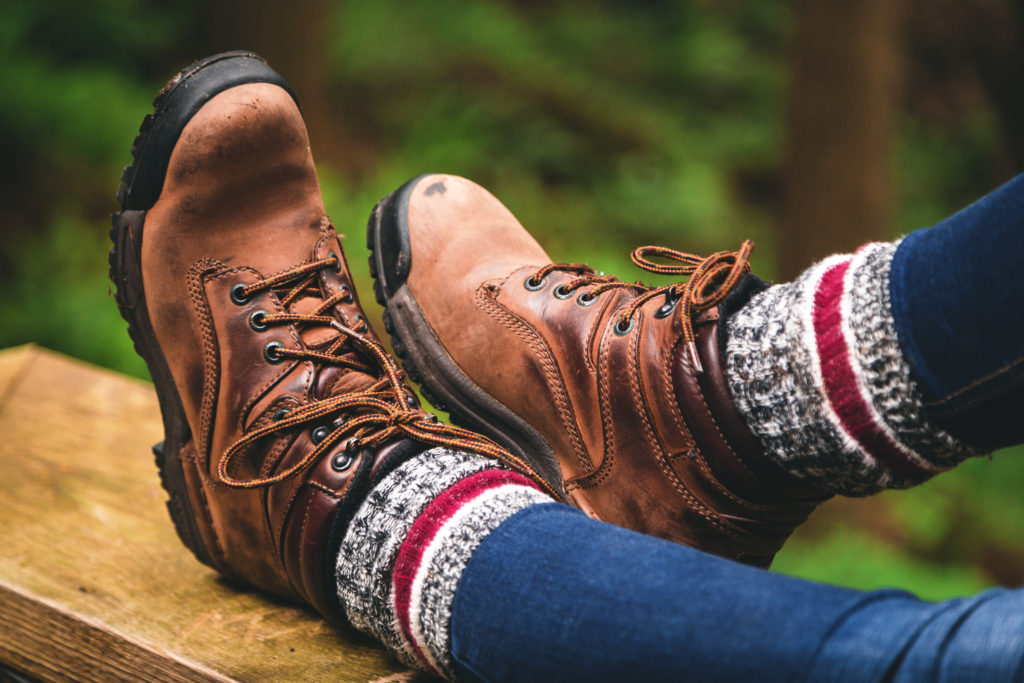 Tip 2: extra paar sokken voor extra warme voeten
Er wordt een wandelaar vaak afgeraden om twee paar sokken over elkaar te dragen. Dit zou extra wrijving geven en daardoor blaren veroorzaken. Toch kan het helpen voor warme voeten tijdens het wandelen of fietsen. Draag onder je wollen wintersok een dunne elastische sok die geen vocht vasthoudt. Er zijn zelfs speciale ondersokken te koop in de winkel. Ideaal! Tijdens het fietsen is de kans op blaren natuurlijk veel minder groot. Zorg wel dat er voldoende ruimte overblijft in je schoenen en dat ze niet te strak zitten.
Tip 3: het welbekende plastic zakje om je voet
Iedereen kent de truc van het plastic zakje om je voet. En ja, het werkt. Voor een korte tijd. Je voeten gaan namelijk uiteindelijk toch zweten in zo'n plastic zak, en dat zweet kan nergens heen. Het vocht zorgt er nu juist voor dat je voeten extra koud worden. Voor een korte wandeling met de hond kan het dus wel, maar voor een flinke wandel- of fietstocht is het niet raadzaam.
Tip 4: geen natte voeten door waterdichte overschoenen
Wielrenners dragen vaak speciale waterdichte overschoenen van neopreen. Dit houdt hun voeten goed warm. Voor de normale fietstochten of wandelingen zijn ook verschillende overschoenen op de markt. Dit zijn vaak overschoenen speciaal voor in de regen. Daar ze ook vaak winddicht zijn, helpen ze je wel om je voeten lekker warm te houden. Tegelijkertijd zorgen ze ervoor dat je voeten niet nat worden. Ook belangrijk in je strijd tegen koude tenen en voeten!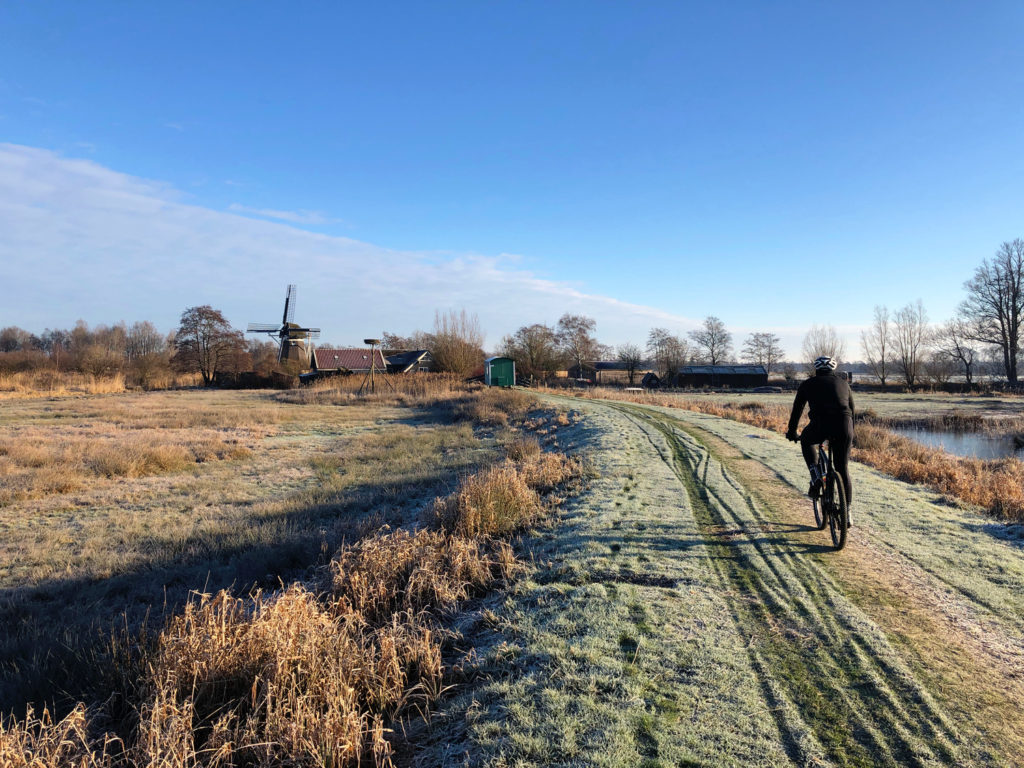 Tip 5: Voorkom koude voeten met zalf
Bovenstaande dingen geprobeerd en nog steeds koude voeten? Je voeten insmeren met vaseline of een speciale warmte-balsem van Gehwol is nog een extra manier. Sommigen zweren erbij, anderen zijn sceptisch. Maar het is in ieder geval het proberen waard in de strijd tegen koude tenen.
Tip 6: warme voeten met isolatiezolen
In een schoenenzaak vind je speciale isolerende zooltjes in diverse soorten. Er zijn zooltjes die aan de onderkant een soort aluminiumfolie hebben en erboven ligt een isolerende laag van schuimstof met ingesloten luchtbelletjes. Ook zijn er wollen inlegzolen op de markt. Deze bieden naast een goede isolatie tegen koude voeten ook een hoog draagcomfort. Ze zijn lekker zacht. Lamswol is wat dichter en geeft daarom ook wat meer steun. Een nadeel van deze wollen zooltjes is dat het wol snel plat wordt en slijt. Het is daarom een minder duurzame oplossing.